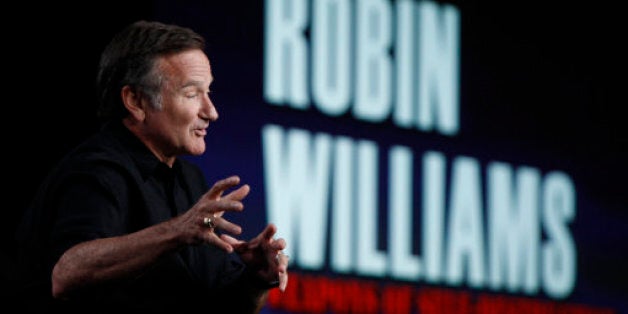 As well as being one of the finest comedy actors of his generation, Williams was, of course, an incomparable stand-up comedian. After graduating from Julliard in 1976, he intended to be a serious actor - but as he said in 2006: "I left school and couldn't find acting work, so I started going to clubs where you could do stand-up. I've always improvised, and stand-up was this great release. All of a sudden, it was just me and the audience."
Here are some of Williams' most memorable quotes about comedy and creativity - and below that, videos of some of his biggest and best live comedy performances. From an early appearance at the famous Improv club in Los Angeles to his last stand-up tour 'Weapons Of Self-Destruction', watch his genius at work...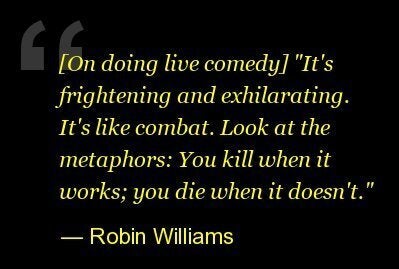 Robin Williams On Comedy And Creativity
Performing at The Improv, 1977:
Richard Pryor's Roast, 1977:
An Evening With Robin Williams, 1982:
From Robin Williams: At The Met, 1986:
Performing in London, 1987:
From Robin Williams: LIVE On Broadway, 2002:
Weapons Of Self-Destruction, 2008:
Appearing on Set List in 2013:
If you've been affected by the issues in this article, please call the Samaritans on 08457 90 90 90.