Conan O'Brien was visibly upset to learn the tragic news of Robin Williams' death during a taping of his talk show, and paid tribute to the comic actor during a rare serious moment on Monday night's show.
Breaking the news of Robin's death to his studio audience and viewers who hadn't already heard, he explained: "We got some news during the show that Robin Williams has passed away. We tape these shows a few hours early and by the time you see this on TV, you'll know.
SEE ALSO:
"This is absolutely shocking, horrifying and so upsetting on every level. We're at the end of the show and it felt like we needed to acknowledge… obviously we don't know much yet, we know that this has happened and we're absolutely stunned to get this news.
His guest that evening was fellow comic actor Will Arnett, who spoke fondly of the late star, saying: "As funny as he was - he's truly one of the all-time greats - he was even better as a person. He was even more fantastic - just one of the loveliest, sweetest, kindest guys that I've ever worked with. It's a major, major loss for everybody."
Conan went on to say they were all thinking of the Oscar winner's family, concluding the show: "Good night, and God bless Robin Williams."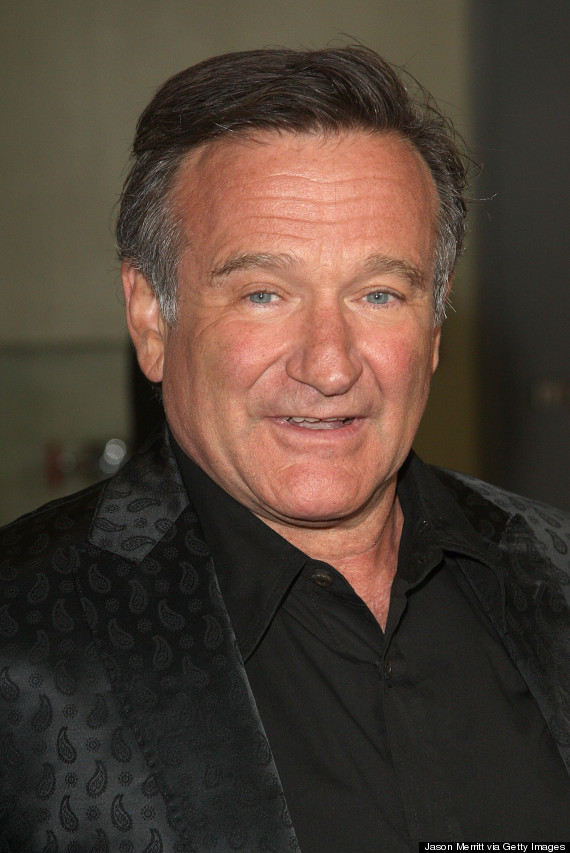 Robin Williams
Robin was found dead at his California home on Monday, at the age of 63, from what is currently believed to have been suicide. An investigation into the circumstances of the actor's death is currently underway, including forensic and toxicology tests.
Celebrities including David Walliams, Lady Gaga, Simon Cowell and Ben Stiller have all shared their condolences on Twitter, while his daughter Zelda has also shared an emotional tribute on Instagram.
If you've been affected by the issues in this article, please call the Samaritans on 08457 90 90 90.
LIKE US ON FACEBOOK | FOLLOW US ON TWITTER