A religious charity is threatening the Government with legal action over its "over-reaction" in new guidance for independent schools being introduced in the wake of the Trojan Horse plot.
The Christian Institute branded the proposals "unlawful" and claims they will have serious and perverse consequences, such as requiring teachers to remove traditional and gender-specific terms like husband, wife, mother and father from the curriculum.
The group say Christians could have Christmas "downgraded" in order not to offend other religions and atheists, and is threatening the Department for Education with a judicial review on the basis the six-week consultation process was flawed and broke the Government's own guidance.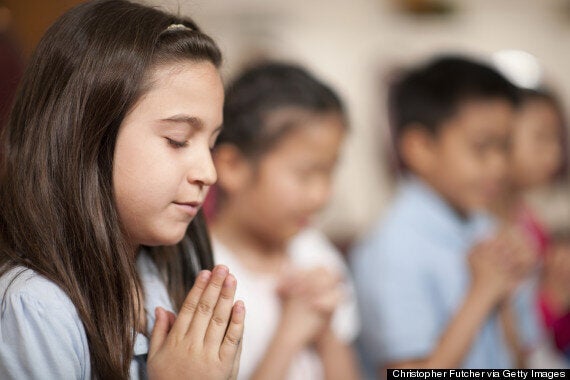 Christians could have Christmas "downgraded", the group says
In a letter to the department, lawyers for the institute wrote: "It would be unlawful for you to proceed on your current timetable for the closing of the consultation and the implementation of the subsequent amended standards and associated policy matters consulted on."
According to the charity, the department insisted it was "confident" it had allowed "sufficient time for stakeholders to make representations" and pointed out that around 30 schools had submitted responses by the end of last month.
But the institute dismissed this as inadequate, saying they represented less than 0.5% of the total number of schools affected directly.
Colin Hart, chief executive of the institute, said it was a "classic case of the Government over-reacting to a perceived problem".
He said: "They (the proposals) are shocking in their breadth and range and would destroy the independent sector.
"They mistakenly advance the principle that political correctness equals British values. Accordingly they could be used to punish any school in the independent sector which has a religious ethos, a set of traditional beliefs, or who don't over promote every minority group's world view.
"Under the plans, private schools, academies and free schools would have much less control over their ethos than ordinary state schools."
Following the scandal, Education Secretary Nicky Morgan proposed that independent schools must "actively promote" British values.
Reacting to the institute's claims, a Department for Education spokeswoman said: "The Independent School Standards are designed to ensure every school prepares children for life in modern Britain.
"We make no apology for demanding high standards and the promotion of tolerance and respect of all faiths and cultures.
"It is simply untrue to say that the proposed changes - which received 1,400 responses in the last six weeks - would prevent teachers using gender-specific terms or require schools to downgrade Christian festivals.
"We have received a letter from the Christian Institute's legal representatives and are considering our response."