The film icon appeared in big screen classics like 'The Big Sleep', 'To Have And Have Not' and 'Dark Passage', but will be best remembered for her four films alongside her husband Humphrey Bogart and her distinctive husky voice.
Born in 1924 in the Bronx in New York, Betty Joan Perske as she was then known, started her career as a model before landing a raft of walk-on roles in local theatre.
Her big break came in 1944 after landing the role of Marie "Slim" Browning alongside Bogart and Walter Brennan in 'To Have And Have Not'.
She made a big impression on her future husband on the set of that film - and cinema goers - after delivering her most famous line in that gorgeous husky voice of hers: "You know how to whistle, don't you, Steve? You just put your lips together and blow."
She married Bogart a year later and had two children. They remained together until his death in 1957. She later went on to marry actor Jason Robards Jr, to whom she had a further son.
Here we remember the sultry star with 30 stunning and rare black and white photographs from Hollywood's Golden Age.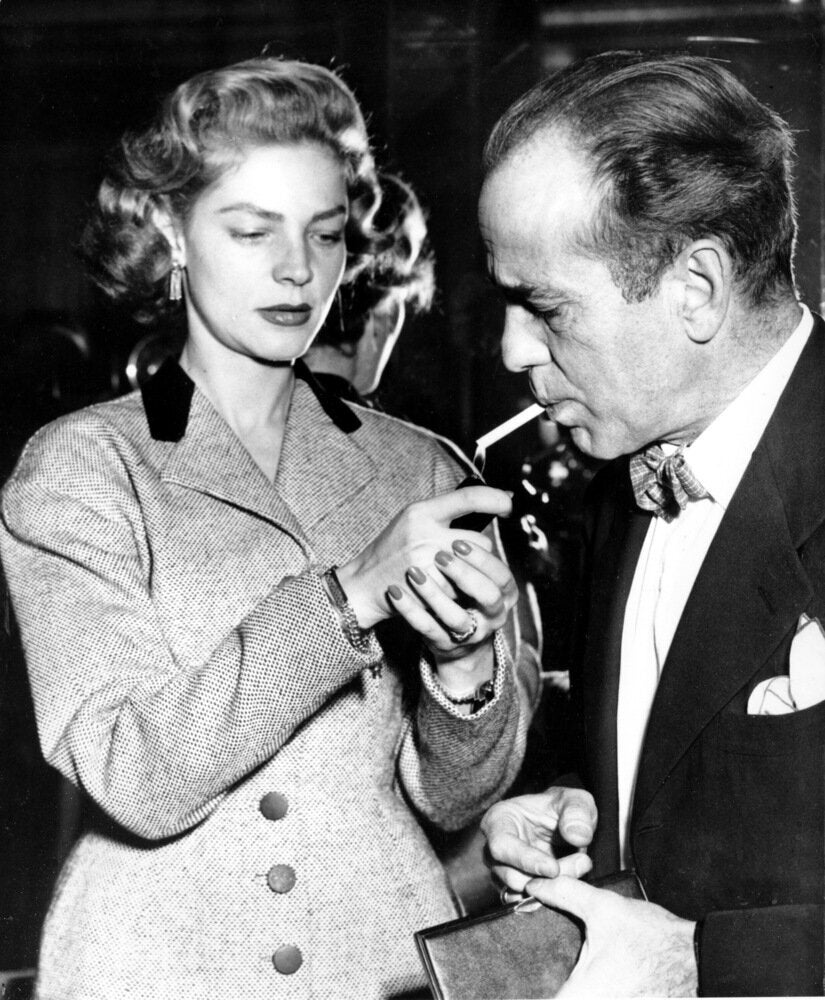 RIP Lauren Bacall (1924-2014)
Popular in the Community