Robin Williams' daughter Zelda Williams has quit Twitter, after being bombarded with harrowing messages following her father's death.
The young actress had previously used the social media platform to thank fans for donating to St. Jude's, her father's favourite charity, after he was found to have taken his own life on Monday.
SEE ALSO:
However, Zelda then found herself on the receiving end of some seriously hurtful comments - both about her and her Oscar-winning father - as well as Photoshopped images which supposedly showed her father after his death, according to Just Jared.
She publicly called for the users sending her the abuse to be reported, adding: "I'm shaking. I can't. Please. Twitter requires a link and I won't open it. Don't either. Please."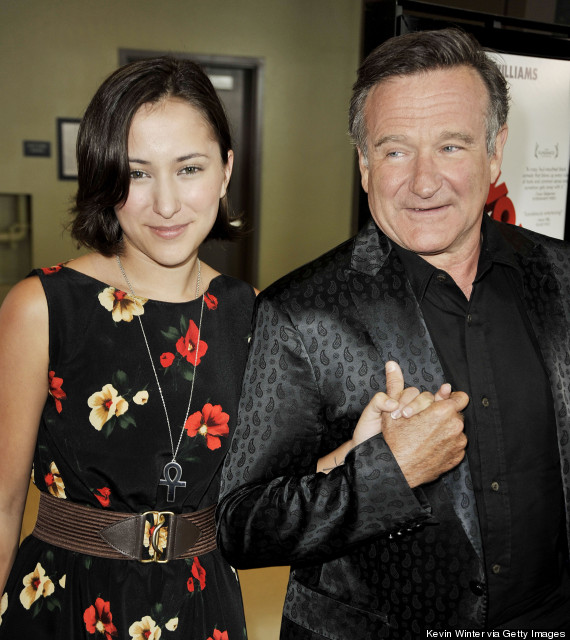 Robin and Zelda Williams
After deleting that message from her account, she later sent out another tweet where she revealed that she was going to take a break from Twitter, and it might well be a permanent one:
I'm sorry. I should've risen above. Deleting this from my devices for a good long time, maybe forever. Time will tell. Goodbye.

— Zelda Williams (@zeldawilliams) August 13, 2014
Robin was found dead at his California home on Monday, with police later confirming that he had taken his own life.
A whole host of celebrities including David Walliams, Lady Gaga, Simon Cowell and Ben Stiller have all shared their condolences on Twitter.
His daughter Zelda had previously shared her own emotional tribute on Instagram, quoting Antoine de Saint-Exupery in a post which read: "You - you alone will have the stars as no one else has them... In one of the stars I shall be living. In one of them I shall be laughing. And so it will be as if all the stars were laughing, when you look at the sky at night... You - only you - will have the stars that can laugh."
If you've been affected by the issues in this article, please call the Samaritans on 08457 90 90 90.
LIKE US ON FACEBOOK | FOLLOW US ON TWITTER