Fox News has faced a furious backlash after it branded Robin Williams a "coward" after his suicide.
Fox has been accused of "perpetuating dangerous and completely wrongheaded views of mental illness," after Smith called Williams a "coward" live on air.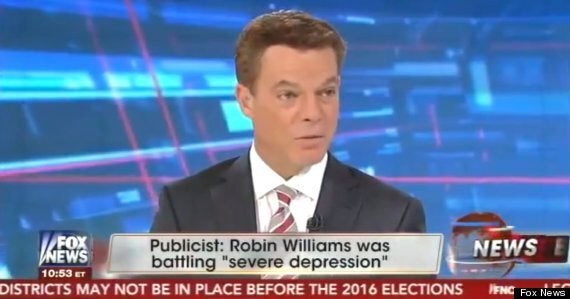 Fox News anchor Shep Smith
The founder and executive director of corporate watchdog SumOfUs, Taren Stinebrickner-Kauffman - who launched the online petition - slammed the channel for its misconception of mental illness.
"Depression is a disease, and belittling its millions of victims could even make them less likely to seek help," she said.
Smith later apologised for his remarks, but Stinebrickner-Kauffman said it's "not enough."
"By labelling suicide as 'cowardly' and essentially leaving its presenter off with a slap on the wrist, Fox News is intentionally perpetuating the attitude that mental illness is something to be ashamed of -- in spite of the fact that one in four of us will struggle with mental illness at some point in our lives," she said, demanding he face harsher punishment.
The call for Smith to face action came after the ultra-Conservative commentator Rush Limbaugh blamed Williams' "leftist attitude," for his death.
The Huffington Post US reported that Limbaugh said an attitude of the political left is "one of pessimism and darkness, sadness -- they're never happy, are they?" Limbaugh said on Tuesday's broadcast of his radio show.
"They're always angry about something. No matter what they get they're always angry."
Limbaugh cited a Fox News story that said Williams killed himself because he was embarrassed to take TV roles and parts in movie sequels, but had to do it because of financial troubles.
For confidential support on suicide matters call the Samaritans on 08457 90 90 90 or visit a local Samaritans branch or click here for http://www.samaritans.org/
Popular in the Community