Russell Brand has called on big banks, pension funds and other businesses to cut their investments or deals that "facilitate the oppression of people in Gaza".
"The message they give us is the exact opposite of the reality, they're acting like they're part of our community," he said. "But if we're aware of the reality of what they do, then we have the power to influence them."
Brand called on people to sign a petition on the Avaaz campaign website to "aggravate" the firms into reconsidering their investments.
The petition, which currently has nearly 1.7 million supporters, appeals to the heads of Barclays, British private security giant G4S, computer giant HP, French firm Veolia, Dutch pension fund ABP and bulldozer manufacturer Caterpillar to pull their investments.
"In the wake of the terrible violence unfolding in Israel-Palestine, we, citizens from around the world, are deeply concerned about your companies' continued investment in companies and projects that finance illegal settlements and the oppressive occupation of the Palestinian people," the campaigners say in their petition.
"17 EU countries recently issued warnings to their citizens against doing business or investing in illegal Israeli settlements. Given those legal considerations, you now have the opportunity to withdraw investments and respect international law. This is a chance to be on the right side of history."
The firms targeted by the petition have previously defended their controversial investments.
A spokesperson for HP said that "respecting human rights is a core value" of the business, adding that the software giant's systems used at Israeli checkpoints allow people to "get to their place of work or to carry out their business in a faster and safer way".
Caterpillar has insisted that it "shares the world's concern over unrest in the Middle East", but that it has "neither the legal right nor the means to police individual use of its equipment".
Since 2010, the British government has licensed £42 million worth of military exports to Israel, including targeting systems and drone components.
Cable announced that the UK would halt the export of components for radar systems, combat aircraft and tanks, in the event of "significant hostilities" breaking out once more, amid fears the equipment could be used by the Israel Defence Forces (IDF) in Gaza.
The move was condemned by anti-arms campaigners, with Andrew Smith from Campaign Against Arms Trade telling the Huffington Post UK: "It is a very weak position and it will be seen as a sign of political support for the Israeli government."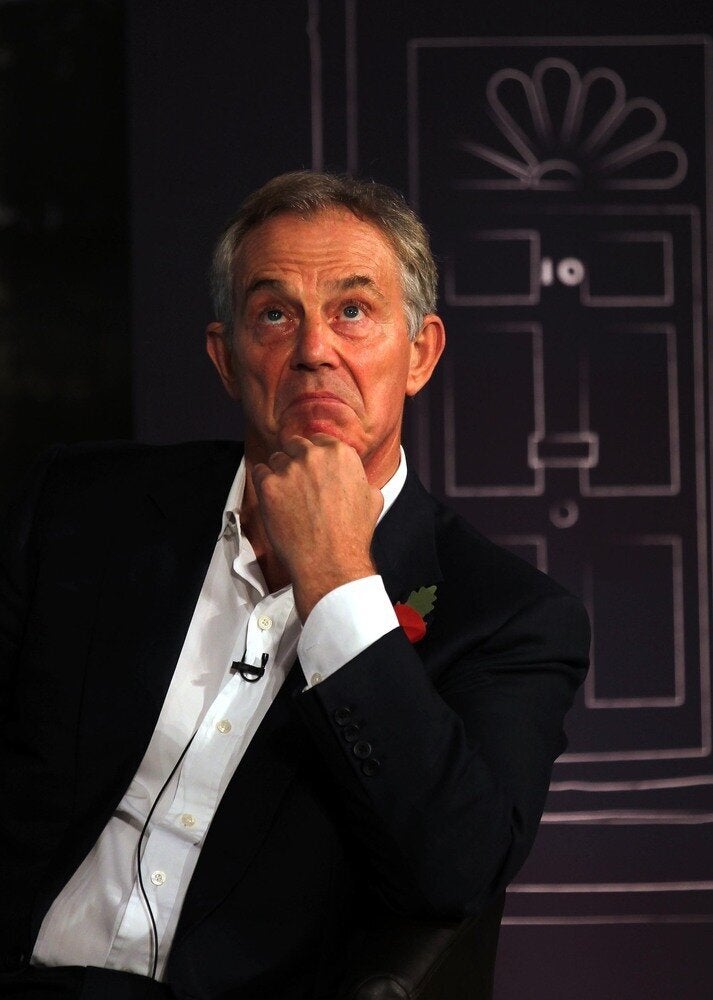 Russell Brand On Politics