A British rapper who left his home in London to fight with ISIS in Syria has posted a picture of himself apparently holding aloft the severed head of an opponent.
Abdel-Majed Abdel Bary uploaded the image to Twitter along with the caption: "Chillin' with my homie or what's left of him."
While Bary's Twitter account has since been suspended, the MailOnline writes the image was taken in a town square in the city of Raqqa - the capital of ISIS' self-declared caliphate.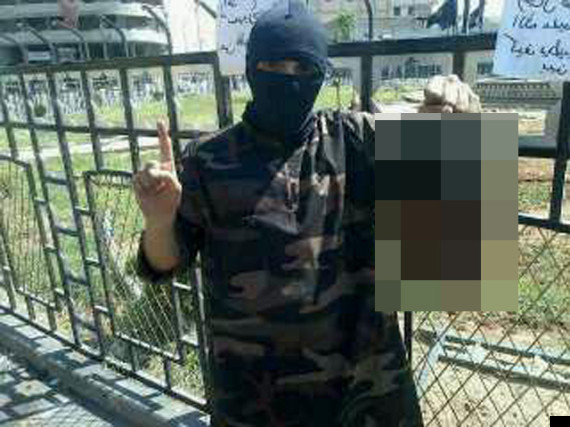 Abdel-Majed Abdel Bary posted this image to Twitter. His account has since been suspended
It adds the 23-year-old walked out of his family's £1m home in Madia Vale last year to join the Islamic terror group, informing them he was "leaving everything for the sake of Allah."
Bary, whose music was played on BBC Radio 1, is said to have become radicalised after spending time with men linked to preacher Anjem Choudary.
The Times (£) writes Bary's father Adel Abdul Bary, an Egyptian refugee, was extradited from Britain to the United States in 2012 on terrorism charges.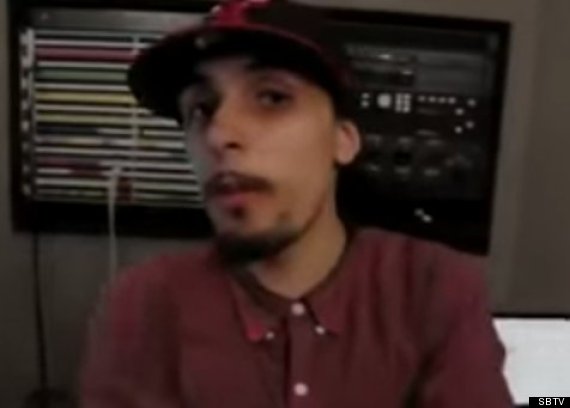 Bary turned his back on his music career last year and travelled to Syria to fight with ISIS
He awaits trial on accusations he was involved in the bombings of US embassies in East Africa in 1998.
The image of Bary holding the head is said to have been taken in the same town square where the seven-year-old son of Australian jihadist Khaled Sharrouf was pictured also holding a decapitated head earlier this week.
The image was posted to Twitter with the caption: "That's my boy".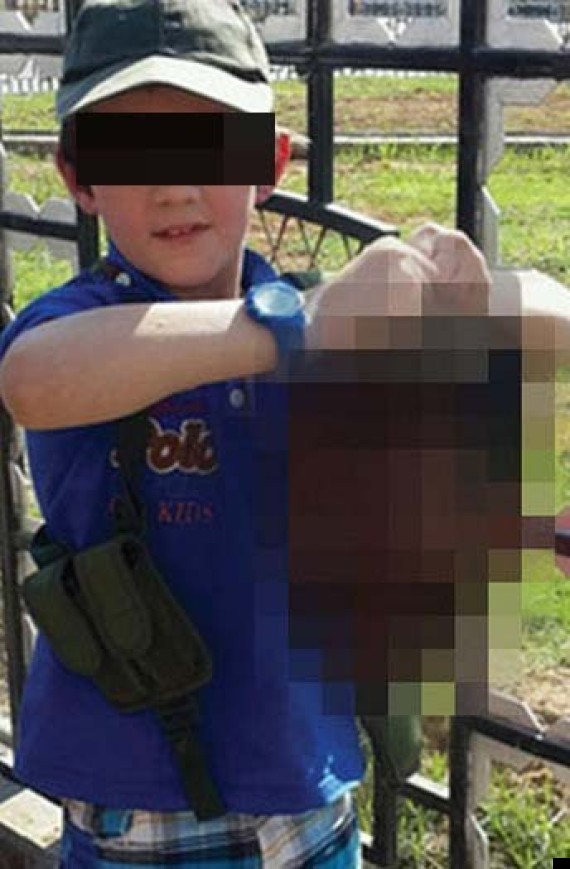 'That's my boy': This horrific picture was reportedly posted to Khaled Sharrouf's twitter account
ISIS jihadis have seized large swathes of territory in northern Syria, terrorising residents with their strict interpretation of Islamic law, including beheadings and cutting the hands off thieves.
The group has also brutalised Shiite Muslims and others whom it views as apostates.