Manchester United's decision to ban supporters from bringing laptops and iPads inside Old Trafford is due to terror concerns.
According to an FAQ on the club's website, "the scale of Old Trafford and profile of Manchester United mean that the risk at this venue is unique".
"In line with UK airports we are reacting to the latest security intelligence. These actions are designed to ensure the continued safety and security of all spectators."
United's move, following "security advice", comes just a week after an RAF jet escorted a Qatar Airways plane into Manchester Airport because of a "possible device" on board. A man was arrested on suspicion of making a hoax bomb.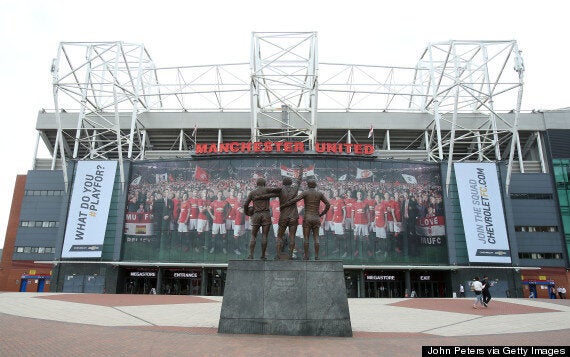 Security advice has compelled United to ban iPads from Old Trafford
With a capacity of over 76,000, Old Trafford is the largest club stadium in Britain.
United will begin their domestic campaign with the visit of Swansea City in the opening fixture of the new Premier League season at Saturday lunchtime.
Louis van Gaal took charge of his first Old Trafford match on Tuesday when United beat Valencia 2-1 in a friendly.
Popular in the Community