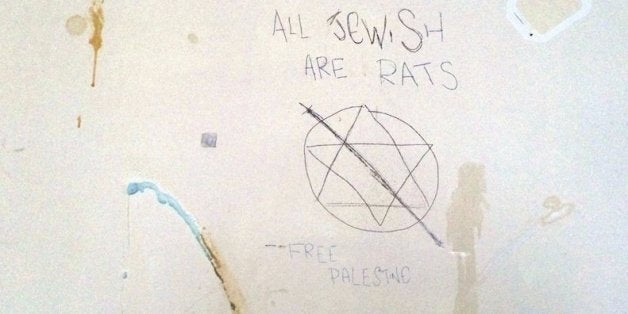 A letter from an "ordinary middle-aged Londoner" expressing fears about growing anti-semitism in Britain has gone viral, with many taking to social media to express their own discomfort.
The letter from Stephen Spencer Ryde, sent to the Independent, has been retweeted more than 1,000 times since it was published on Friday.
I'm just an ordinary middle-aged Londoner.

I work in an office. I go to football. I like eating out. I enjoy the arts. I am a proud family man. I give up time for charity work. I try to be a decent contributing member of society. I pay my taxes honestly. But there appears to be something that sets me and my kind apart.

At park gates in East London a friend of mine gets told to f**k off for photographing a flag. At a pub in Bath my wife gets called scum when she mentions her background. In a student hall in Manchester a friend's son is asked to leave as the specially prepared food he chose to eat is not permitted because it carries a label written in a language used by a country that is "banned" by the student union.

In Belfast a historic blue plaque is removed to deny part of my history. In theatres in Edinburgh and London I am told to denounce my opinions or lose the right to perform. A sportsman in Ireland tweets if he sees my kind he'll punch us in the face and recommends others follow suit.

Protesters across the country show no shame in shouting that my historical persecutors were right and social media is rife with vitriol towards me (even from so-called friends). And in Bradford I'm told that I am not even permitted to enter the city.

What is this? Racism. Where is this? Britain and Ireland. When is this? Now. Who am I? I am a Jew.

Never again, we say, never again.
Related