Manchester United changed the frontman but they forgot about the band, and Louis van Gaal currently resembles Mike Jagger being backed by McBusted. A lack of trophies and transfers have already enraged the #GGMU Twitteratti, whose hollow anti-Glazer tweets will have about as much an affect on the club as a cartoon avatar will on stopping child abuse, but United do monitor Twitter.
Ed Woodward is the one horse in the race for Angel di María, and United could invest £100 million in the Real Madrid forward. Van Gaal confirmed his interest in Kevin Strootman during the pre-season tour and Philippe Mexès is one of the more bizarre defensive alternatives suggested for United.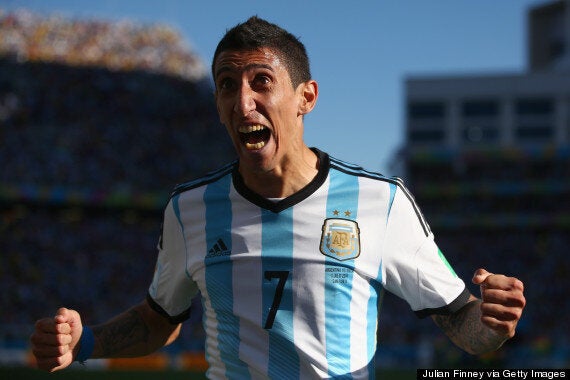 Di María celebrates opening his down payment from United
There remains interest in Daley Blind and Marcos Rojo, whose apology for refusing to train with Sporting Lisbon could hasten his move to United. Juventus, though, are confident Arturo Vidal will remain at the club.
With just two weeks to go until the transfer window clanks shut, Woodward needs to throw money at anyone world-class.