Whipsnade Zoo has splashed out by giving it's youngest elephant his very own paddling pool.
Little Max was pictured enjoying a cooling dip in the brightly-coloured pool in the recent warm weather.
The baby Asian elephant's birth last October was filmed for documentary The Zoo, which airs this Sunday.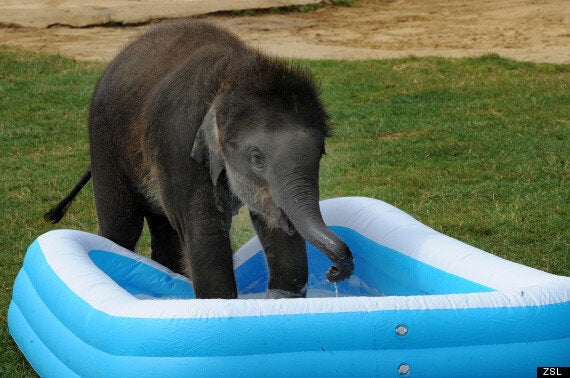 The ITV series, which aims to give viewers behind-the-scenes insights into the lives of the zoo's animals and keepers, also captured Max's early stages of development.
Head Elephant Keeper Lee Sambrook says: "Bath time is one of Max's favourite activities so we knew he'd love his own paddling pool to splash around in.
"Having a film crew following us during Max's first few months was an amazing opportunity to show the public how incredible our elephants are and why breeding and protecting this endangered species is so important."
Unfortunately for Max, the fun was short-lived after the rest of the herd joined in and pulled the toy to pieces. Sad face.
The second episode of ITV's 'The Zoo', which features baby Max's birth, airs on Sunday 17 August at 8pm.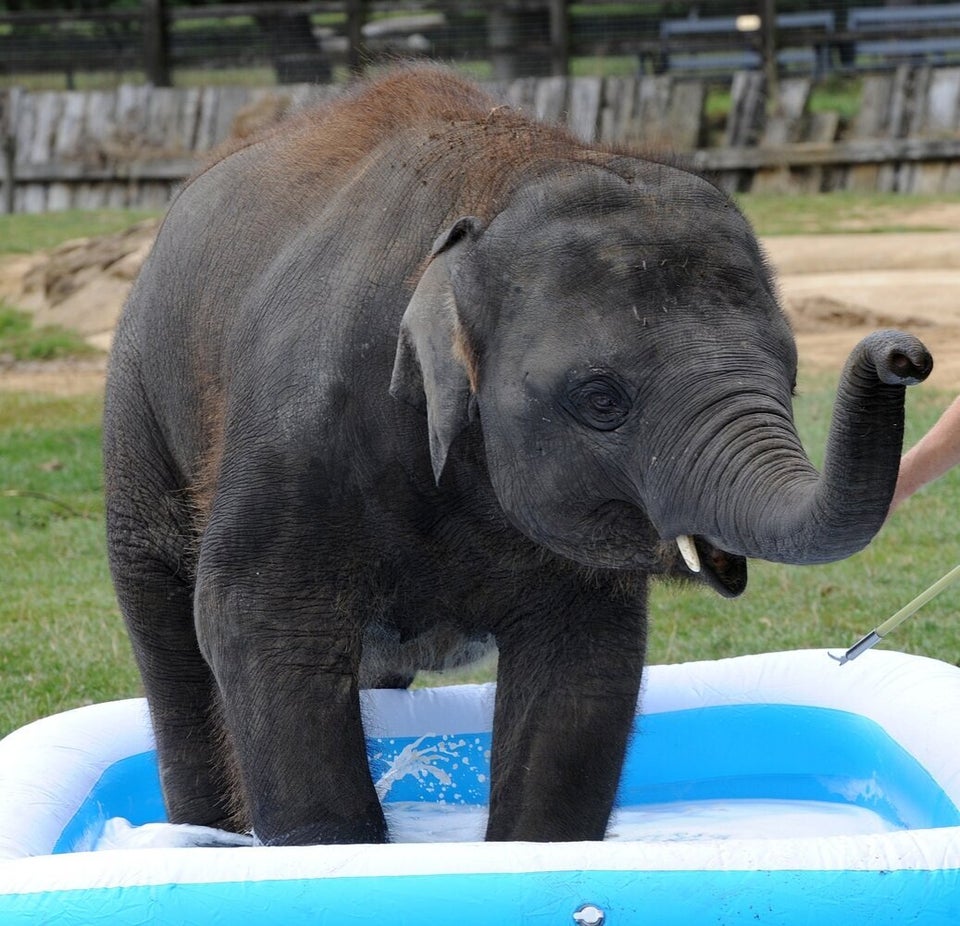 Baby Max at Whipsnade Zoo