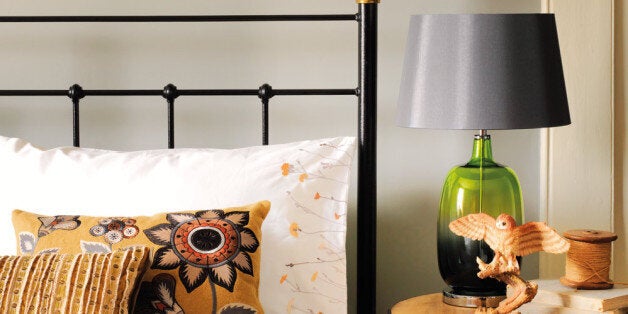 Whether you've just returned from a coastal retreat or sleek city break, nothing signals the end of a holiday quite like swapping that boutique bolt hole for a tired looking home.
Sprucing up your space doesn't mean you have to spend a fortune. There are lots of easy updates that will make your home instantly pop and will help you to transform those uninspired bedrooms, living rooms and dining rooms into serene, spacious havens – with minimum effort.
From investing in some beautiful textured cushions to give your bed linen a new lease of life, an upholstered chair for a timeless interior, or a new lamp to cast an atmospheric glow over your home, it's time to set a new tone now.
Cushions and throws are the easiest and most affordable way to splash colour and texture into your home, plus they just make everywhere feel more inviting.
When it comes to living rooms and bedrooms, more really is more, as it will help to create that air of comfort that boutique hotels do so well.
Statement pieces, such as copper lamps or oversized turquoise vases will give a room that instant 'wow' factor. If you're short of space, take your cue from hotel-style décor with some strategically hung mirrors and well placed glassware to help bounce natural light into room to give that sense of space.
So, whether you're looking to make your kitchen shine with a glint of copper (yes, it's still very much on trend), or add a burst of colour to your bedroom, these 10 easy home updates will make your home feel fresher, more inviting and give that holiday feeling, all year round.