Rojo, 24, apologised for refusing to train at the weekend after the Portuguese club rejected a £16 million offer from United last week.
The deal was further complicated by a row which developed between Sporting and sports investment company Doyen, who stood to earn 75% of the proceeds from Rojo's sale.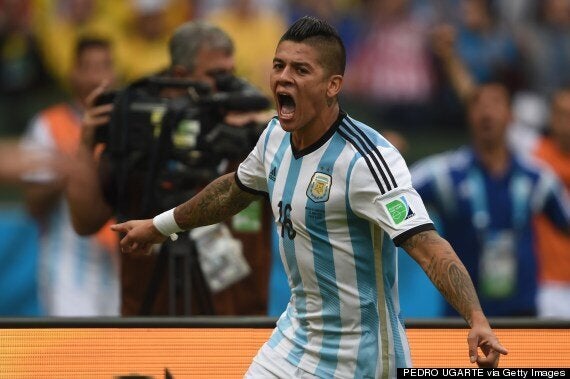 Rojo scored Argentina's winner against Nigeria at the World Cup
However, the defender told Continental Radio: "It's a dream to play at Manchester United. It was not easy to leave Sporting Lisbon.
"It is going to be a nice experience. I hope I can adapt quickly to the style of play. When we were at Estudiantes [former United midfielder] Juan Sebastián Verón told me a lot about the club."
United have spent £56m this summer on Ander Herrera and Luke Shaw but have not signed another player for nearly two months.
Despite falling from first to seventh in the Premier League within a year, United have bought the fewest players out of all 20 clubs so far this summer.