Nicki Minaj has unveiled the eye-catching music video for her new single 'Anaconda', which is surely one of her most shocking and racy efforts to date.
The video - which accompanies the latest output from her forthcoming album 'The Pink Print' - sees the star twerking, squirting whipped cream over her boobs and even giving fellow rapper Drake a lap-dance.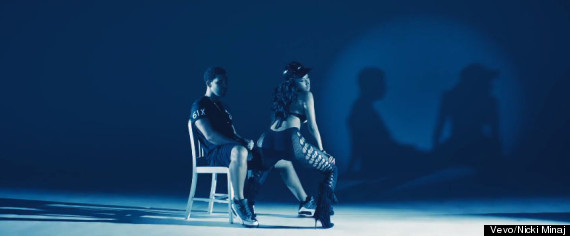 Nicki dances for Drake
So, yeah. It's basically a family-friendly caper.
Despite throwing everything but the kitchen sink into her latest offering, we were surprised that David McIntosh didn't put in an appearance.
We were as shocked as anyone when Kelly Brook's muscle-bound fiancé popped up in a behind-the-scenes clip during the filming of the 'Anaconda' video in all of his shirtless glory.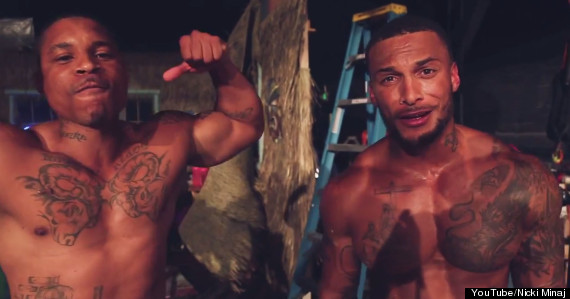 *mops brow* David in a behind-the-scenes clip of the 'Anaconda' video
However, Nicki has clearly had a change of heart about his presence in the clip, and instead it looks as though his scenes might well have ended up on the cutting room floor.
We'll admit that we're disappointed his shirtless performance didn't make the cut but luckily we're getting a daily dose of the 'Tornado' torso while he's living it up in the 'Celebrity Big Brother' house.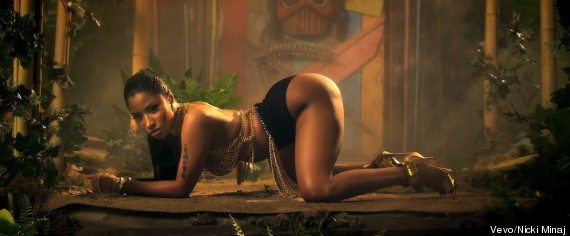 Nicki Minaj twerks it out in her 'Anaconda' video
Nicki is scheduled to appear at the MTV Video Music Awards later this month, where she will be kicking off proceedings by performing her new collaboration with Jessie J and Ariana Grande, 'Bang Bang'.
Catch Nicki's brand new 'Anaconda' video in full below - but be warned it's not for the faint-hearted...
LIKE US ON FACEBOOK | FOLLOW US ON TWITTER