A local council has somewhat unexpectedly caught the eye of the global media after a campaign poster of a toddler tucking into a pile of dog poo went viral.
Spelthorne Council's 2013 stomach-churning anti-dog fouling message went world-wide after one of the Surrey district's campaign posters was uploaded onto the image-sharing website Imgur - gaining nearly a million views since Sunday.
The picture, which formed part of the borough council's "No Messin" push to curb public dog fouling, shows a young boy feasting on some canine excrement, while a second image in the series depicts a dog urinating on some money.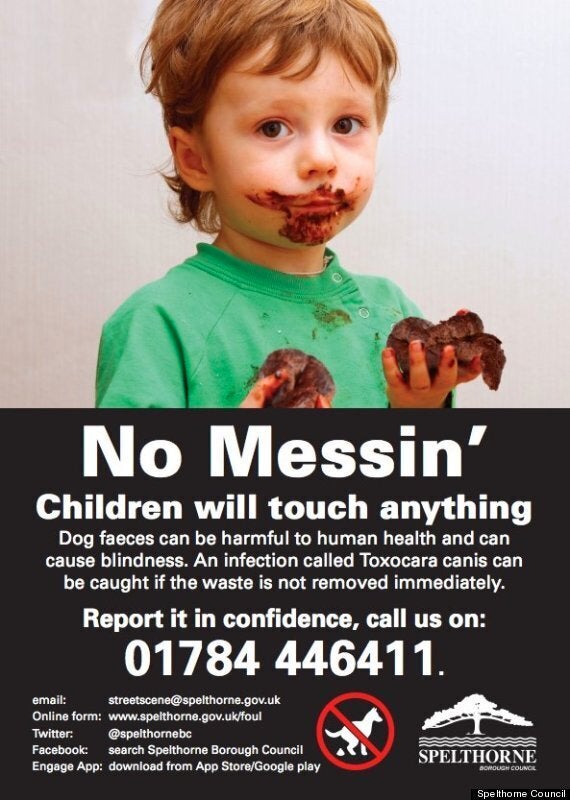 The poster has so far had 883,014 hits on Imgur and has been covered from publications ranging from national papers in the UK to the New York Daily News.
Although the image was posted onto the website 'Epic Fail', many commenters reflected that the point of the poster seemed to have been lost amidst the media coverage.
Ashley Price wrote: "I don't believe this is technically a fail, as they're trying to attract young people's attention."
"Yum, fudge brownies," another commenter noted.
In a statement sent to The Huffington Post UK, Spelthorne Borough Council defended its use of the imagery.
The council said it needed to be "hard-hitting" to have an effect after Borough residents complained about owners who do not clean up after their pets.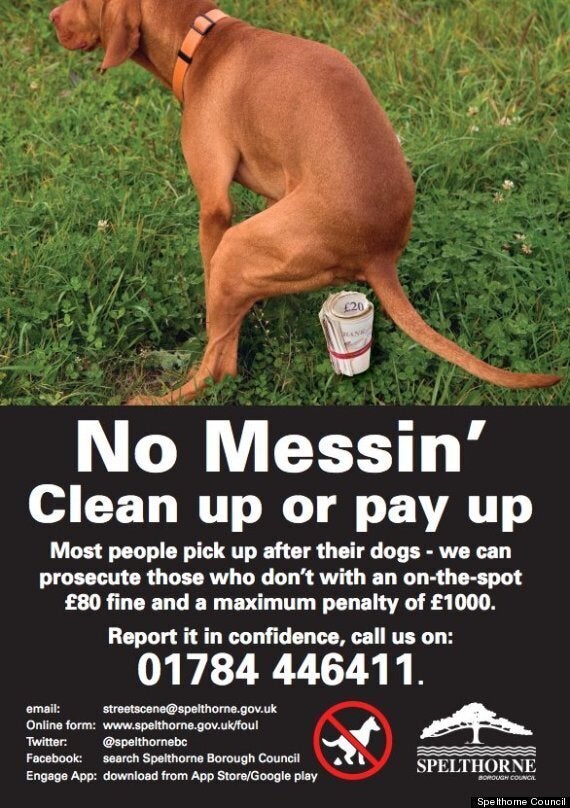 Park users were "having their otherwise pleasant experience blighted," a spokesman said.
Dog waste, as well as being unsightly, is dangerous and contains a parasitic worm which, if ingested, can cause blindness, the council added.
"The campaign is hard hitting and encourages everyone to take a stand against this issue."
"The Council takes the view that these kinds of messages and imagery are necessary to have the required effect. It is using a number of different images and messages to deal with this problem which, it hopes, will persuade people to act more responsibly."