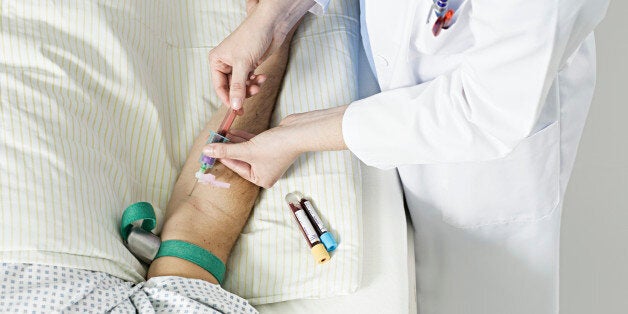 Students are suing their university for re-using syringe components during their blood tests and vaccinations, putting them at risk of contracting hepatitis or HIV.
A healthcare worker at the university's occupational health service, who the NHS have refused to name, mistakenly re-used syringe barrels for a period of eight years until October 2013.
Many of the students are now pursuing legal action against the university for the distress and anxiety caused by the scare, The Daily Mail reported.
Leeds law firm Cohen Cramer is representing 67 of the students affected by the mistake. None of these former students contracted anything as a result of the error, but some experienced panic attacks after being informed of the risks they faced.
A Cohen Cramer spokesperson said: "Some of these students had these tests eight years ago - they have done a lot of living in that time in terms of relationships and having children.
"To get a letter out of the blue in April caused them a great deal of worry for both themselves and partners and children who fear that they may have been passed infection.
"In other instances - and equally distressing for the recipients - the news came in the last weeks of the final term, just as placements and assessments were being completed."
Massen, who believes that some of the affected students are pursuing legal action with different firms, said total payouts could be "in the region of £400,000".
The students put at risk were undergoing blood tests and vaccinations required to participate in medical work placements.
One 26-year-old ex-student was sent an "impersonal" letter informing her of the risk when she was coming to the end of her course.
She said: "I started thinking about my partner and whether I may have contracted something and then passed it on to him. I couldn't sleep or concentrate on my studies."
The former postgraduate drama therapy student waited a fortnight for test results before finding out she hadn't contracted anything.
The healthcare worker responsible for the mistake was contracted from outside the university and has been suspended by NHS.
A spokesperson for NHS England said that eighty per cent of the former students contacted had responded to the warning saying they would get tested but the NHS did not know the outcome of the confidential test results.
A spokesperson for University of Derby said: "The university has been notified of more than 60 intentions to pursue a claim and we have responded appropriately to the claimants' solicitors.
"This has been a deeply regrettable incident and we know that it has caused distress to some of those involved, for which we are very sorry."