Holidays are meant to be a chance to unwind, but with technology making staying connected to work more and more possible, there can sometimes be an unwelcome visitor chilling with you by the pool.
According to a study, being bothered by the boss while on holiday is more stressful than bungee jumping.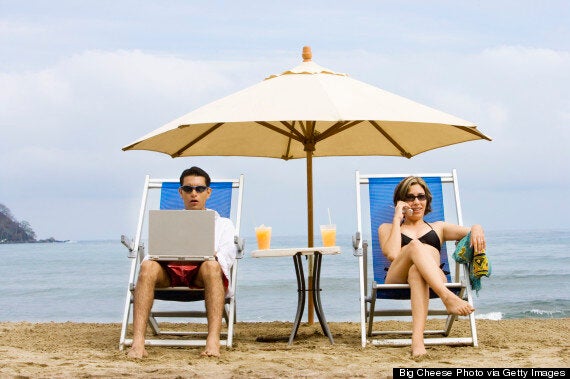 Communication with the office while away is also more bothersome than being stood up on a date, the study from lastminute.com found.
It study was based on a survey of 2,000 at-work adults plus stress tests on 16 participants conducted by neuropsychologist Dr David Lewis, of Mindlab International.
The findings showed that more than two-thirds (68%) of those surveyed had been contacted by their boss while on a break.
Speaking to HuffPost UK Lifestyle, Neil Shah, founder of the Stress Management Society said: "'The always on, always connected, society that we find ourselves living in 2014 has its drawbacks. We rarely have time to switch off or disconnect.
"The first and last thing most of us do is check our smartphone. We wake up to a tsunami of information and it continues building during the day.
"We rarely get time away from it – to the point a study suggests that 27% of smartphones in the UK have faecal matter on them as we don't switch off long enough to go to the toilet in peace. So this is why having a digital detox whilst on holiday is so important."
The lastminute.com survey found being asked where a document was or for computer log-in details were the most common reasons for receiving a call from the office while on holiday.
Other reasons included questions on how regularly the office plants needed watering, while 10% of holidaymakers had been asked to work on something while they were on the beach.
Those most likely to get a call from the office while on a break were those working in retail, finance and marketing followed by those in IT, law and sales.
Shah added: "Even a simple request, email or quick text can take you out of the holiday mindspace and reconnect you with the stresses and pressures of work.
"What is important to bear in mind is that as much as we can complain about receiving communication from the office whilst on holiday, we have to take full responsibility for receiving and reading it.
"Your employer cannot oblige you to check emails or keep your phone on during annual leave. If you have it on and then get stressed, then you must take ultimate responsibility for checking your messages!"
The survey stress tests showed that getting a single call or text message from the office was not only more stressful than bungee jumping but also worse than arguing with a loved one or getting stuck in traffic.
Dr Lewis said: "There is no denying the effect even just a quick text message from the boss can have when we are on holiday.
"It may not seem like a big deal to the sender but to the recipient the results are dramatic and significantly compounded by being in a relaxed state of mind."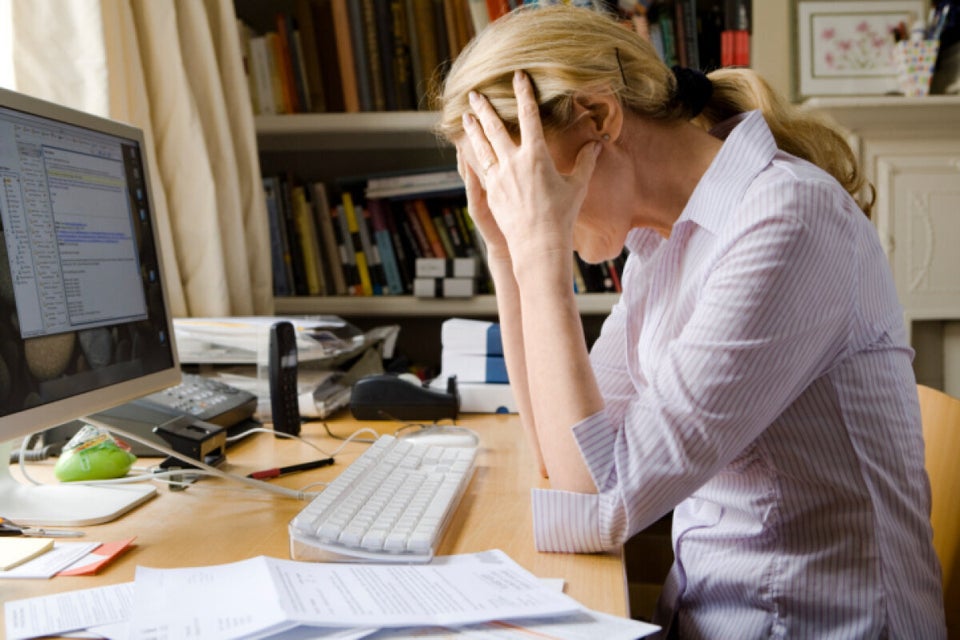 7 Tips for Managing Work Stress When You Get Home