A six-year-old boy was miraculously unscathed after he was run over, with a car going right over the top of his head.
Forced under the car that swept over him as he kneeled down playing, the boy in Shandong province, China, was left unhurt. He is seen running into his house, clutching his back.
The burgundy car then drove straight off without stopping.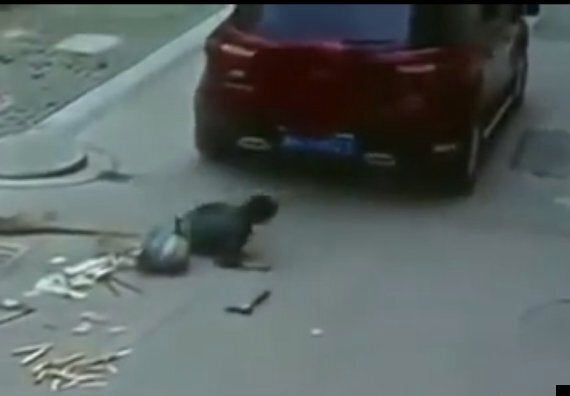 The boy is miraculously unscathed after being swept under the car
Police told the BBC the boy survived because he was right between the front wheels and the chassis of the car.
The boy's grandfather said he "cried" when he saw the video, which was handed to police.
The incident took place on Wednesday in Jining City, a city of around 8 million people in northeast China, 580km south of Beijing.