American journalist Peter Theo Curtis has been released after two years in captivity in Syria, US Secretary of State John Kerry has confirmed.
Curtis, from Boston, Massachusetts, was held by the Islamist group Jabhat al-Nusra, or Nusra Front, according to Al Jazeera. He was apparently kidnapped from Antakya, Turkey in October 2012. The 45-year-old freelancer has written for several publications including the New Republic under his birth name Theo Padnos, and authored a book on Yemen.
"My heart is full at the extraordinary, dedicated, incredible people, too many to name individually, who have become my friends and have tirelessly helped us over these many months," said Curtis' mother, Nancy in a statement.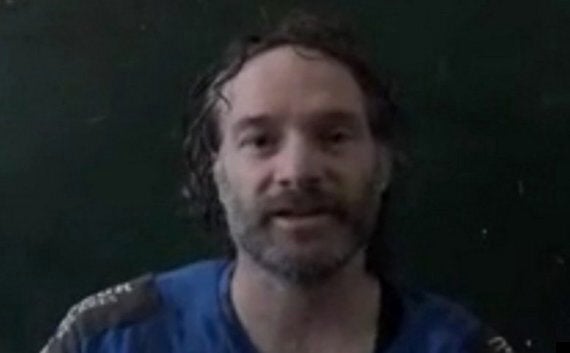 "While the family is not privy to the exact terms that were negotiated, we were repeatedly told by representatives of the Qatari government that they were mediating for Theo's release on a humanitarian basis without the payment of money," she continued, appealing for privacy for the family.
"Theo has a deep concern and regard for the people of Syria, which is why he returned during the war. He wanted to help others and to give meaning and to bear witness to their struggles.
"I am very fortunate that I do not have to tell his whole story. He eventually will be able to do so himself."
"My entire focus right now is on helping the other families of those still being held in Syria, and on taking care of my son," she added, appealing to the media to give the family privacy.
Born Theo Padnos, the journalist adopted the name 'Curtis' to make it easier for him to travel around the Arab World after publishing a book called 'Undercover Muslim' detailing his time in Yemen meeting young men who were studying Islam. He had studied Arabic and Russian in Damascus prior to the country's bloody civil war. According to his family, Curtis studied at Middlebury College in Vermont, and has a PhD in comparative literature from the University of Massachusetts.
Mrs Curtis said she felt deeply for the Foley family. "I have gotten to know the Foley family during these many long months of uncertainty and worry, and have seen Diane Foley's bravery and her heroic efforts firsthand, efforts that helped rally the spirits of the families of all the journalists and others being held captive.
"We appeal to the captors of the remaining hostages to release them in the same humanitarian spirit that prompted Theo's release."
Three other Americans are believed to still be held as hostages by hostile groups in Syria, TIME journalist Stephen Sotloff, whose life has been threatened by Islamic State militants, and two aid workers whose whereabouts are unknown. Kerry said that the US were using "every diplomatic, intelligence and military tool" at its disposal to get the trio home safely.
Following the killing of Foley, a man appears on the murder video saying he is journalist Sotloff, who also went missing in Syria last year, appears on film, with a militant warning that Sotloff's life depends on President Obama's "next decision". The beheading was the first time Islamic State, formerly known as ISIS, fighters have killed an American since the conflict broke out in Syria in 2011.
"Every waking hour, our thoughts and our faith remain with the Americans still held hostage and with their families, and we continue to use every diplomatic, intelligence, and military tool at our disposal to find them and bring our fellow citizens home," Kerry said.
UN peacekeepers were involved in the handover of Curtis which took place in Al Rafid, in the Golan Heights.
Al Jazeera said it had seen a video of Curtis whilst still in captivity, and that he was sporting long hair and beard. Footage of the American was apparently shot on June 30, showing a disheveled Curtis with long hair and beard, but appearing to be in good health.
Speaking in a video obtained by Al Jazeera, Curtis apparently said "everything [in captivity] has been perfect, food, clothing, even friends now."