Media coverage of the systemic sexual abuse of 1,400 children over 16 years in Rotherham has honed in on one aspect - the claim that the perpetrators got away with it because they were not white.
The youngest victims were 11.
Rotherham Council and South Yorkshire Police were accused of "blatant" failures in not stopping it.
The 159-page report described their inaction and outlined how senior figures feared that acknowledging the "vast majority" of offenders were of Pakistani descent would be seen as racist.
It paints a picture of corporate dysfunction that goes far beyond race.
But most newspapers covering the abuse - particularly the traditional enemies of political correctness, the tabloids - have emphasised the ethnic dimension.
The Sun called it a "scandal of race fears" under a headline that described the abused children as "victims of the PC brigade".
Its editorial was entitled "Left's blind eye to child rapes".
It said: "They knew about it for years. But the Left-wing council let it go on because the rapists were Asian... They prioritised political correctness over the gang-rape of children."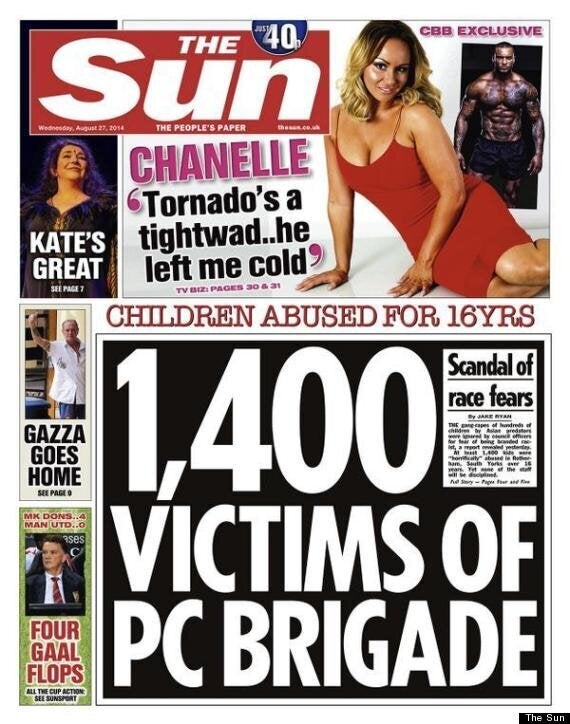 The Daily Mail, on typically bombastic form, ran the headline "BETRAYED BY PC COWARDS" and said authorities "feared racism claims, so did nothing".
Its editorial asked "how can this happened in a civilised country?" and decried "mind-your-back box ticking and political (which) infect out public services."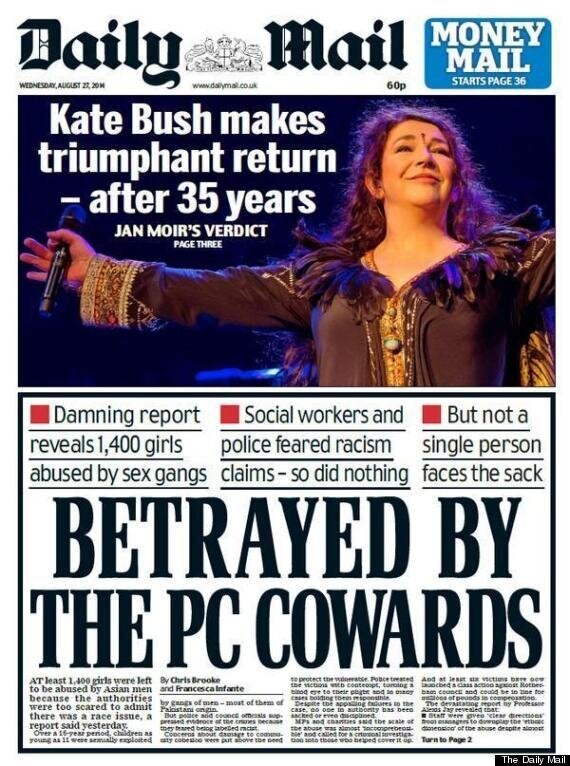 "The inescapable conclusion is that the dictates of political correctness were placed above the duty to protect children against violent abuse," the Mail editorial said.
"Could there be any more damning indictment of the warped priorities of British officialdom?"
On the other end of the political spectrum, Yasmin Alibhai Brown wrote that the scandal was "a tale of apologists, misogyny and double standards".
"White experts and officers have for too long been reluctant to confront serious offences committed by black and Asian people. Such extreme tolerance is the result of specious morality," she wrote in The Independent.
"Only a small minority of Asian men are hunting and hurting white girls. Grooming gangs are made up of all races and classes.
"That said, the Rotherham report will, I hope, stop the apologists and silence their usual denials and pretexts.
"I mean the anti-racists, academics and time serving public service workers who have been defensive and unwilling to condemn what they should."
She continued: "Too many Asian mothers spoil their boys, undervalue their girls, and demean their daughters-in-law.
"Within some British Asian circles, the West is considered degenerate and immoral. So it's OK to take their girls and ruin them further.
"Some of the most fierce rows I have ever had have been with Asian women who hold these disgusting views."
Ethnicity will no doubt prove the most controversial aspect of the case and dominate discussion of it - but the Huffington Post UK has delved into the report, which shows blaming it all on race is not entirely accurate.
What the Rotherham report actually said about ethnicity - and 5 other things it highlighted that played a role in the failure to stop the abuse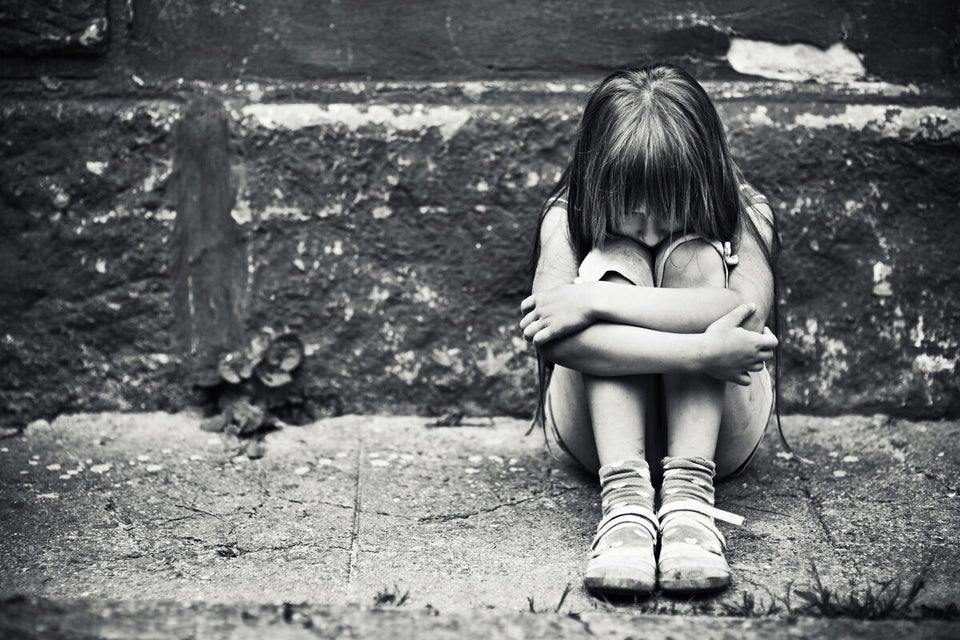 What the Rotherham abuse report actually says