South Yorkshire's Police and Crime Commissioner (PCC) has been urged to resign over the failings of Rotherham Council which saw up to 1,400 children ensure "appalling" abuse over 16 years during the time he was in charge of children's services there.
Shaun Wright was a Labour councillor for Rotherham until he was elected to the PCC role in 2012.
But he was also the cabinet member responsible for children's services in the town from 2005 to 2010.
Last year, Mr Wright said there had been "a failure of management'' at South Yorkshire Police over the abuse, which saw "children who had been doused in petrol and threatened with being set alight, threatened with guns, made to witness brutally-violent rapes and threatened they would be next if they told anyone" between 1997 and 2013, according to the report published yesterday.
The leader of the Lib Dem group on Sheffield City Council, Colin Ross, said: "Just like everyone else in South Yorkshire I was horrified to see the findings of the report and I'm deeply saddened that so many children were let down by the authorities that should have been protecting them.
"Lessons must be learnt and those responsible must be held to account.
"Shaun Wright was the councillor in charge of children's services at Rotherham Council and also sat on the Authority of South Yorkshire Police when both organisations knew about the level of child sexual exploitation, but chose not do anything about it.
It's difficult to see how local people can have confidence in him to continue as our Police and Crime Commissioner."
Ukip Yorkshire and Humber MEP Jane Collins also called for Mr Wright to step down.
She said: "How the chief executive of Rotherham Council, Martin Kimber, can sit there and glibly tell the world that not one person has been sacked, nor disciplined regarding this matter is beyond me.
"We are talking about children as young as 11 being trafficked, gang raped, beaten, plied with alcohol and drugs, and even threatened with being burned alive. My outrage at these events is simply beyond words."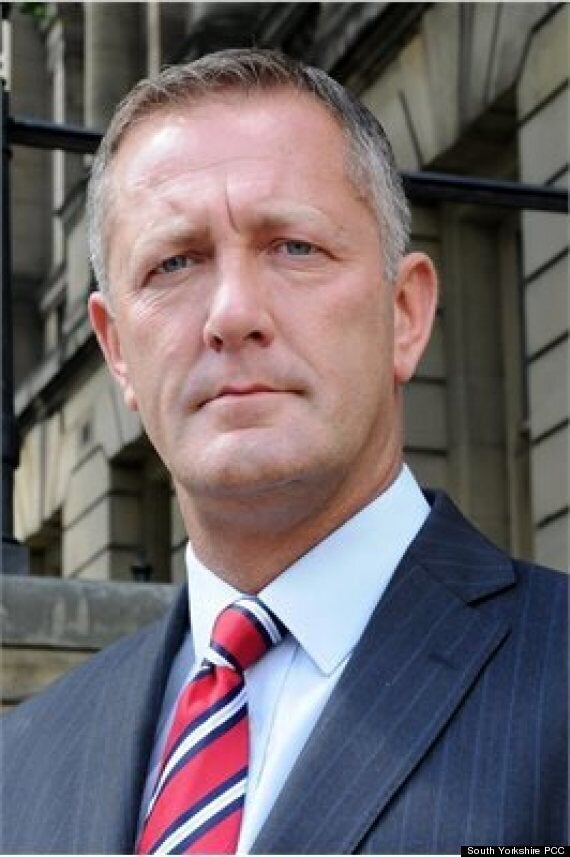 She added: "I categorically call for the resignation of everyone directly and indirectly involved in this case. The Labour Council stand accused of deliberately ignoring child sex abuse victims for 16 years. The apologies we have heard are totally insincere and go nowhere near repairing the damage done.
"These resignations should include South Yorkshire's Police and Crime Commissioner Shaun Wright who until his election into the PPC post, held responsible positions with Rotherham Council. I also call for a criminal investigation by a force not directly linked with this scandal in to all those implicated in this scandal. There is no place for these people in public life."
A spokesman for Mr Wright said: "The Commissioner has previously apologised for the failure of Rotherham Council while he was in its cabinet from 2005 to 2010. He repeats that apology today and he fully accepts that there was more that everyone at Rotherham Council should have done to tackle this terrible crime."
The spokeswoman said: "Since becoming Police and Crime Commissioner he has repeatedly publicly made tackling child sexual exploitation his number one priority.
"He asked HMIC to conduct a review into South Yorkshire Police's handling of child sexual exploitation cases.
"The report they produced was very critical of the force and subsequently Mr Wright asked the force to implement its recommendations in full. At his request, HMIC returned to monitor progress and reported that good progress had been made.
"He is expecting a response imminently to a request he made to the chief constable for a report into progress being made with historic sexual abuse cases in Rotherham and across the county."