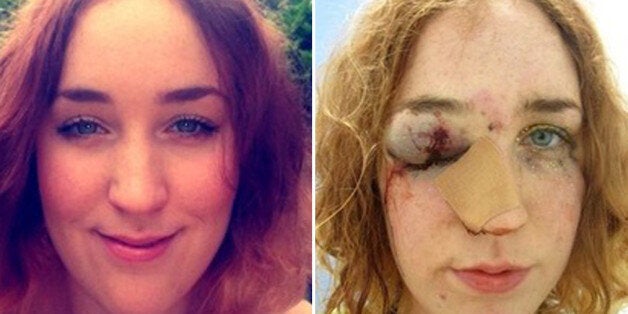 A female student was punched in the face at Notting Hill Carnival and spent nine hours in A&E after she told a man not to grope her.
Mary Brandon, a student at Leeds University, was enjoying the west London spectacle on Bank Holiday Monday when she felt a man grab her bottom.
Despite telling him not to, the man groped her again, so she pushed him away. She was then punched in the face and left with a swollen, bloody black eye.
Brandon posted the story of her ordeal on Facebook, which has since been repeatedly shared.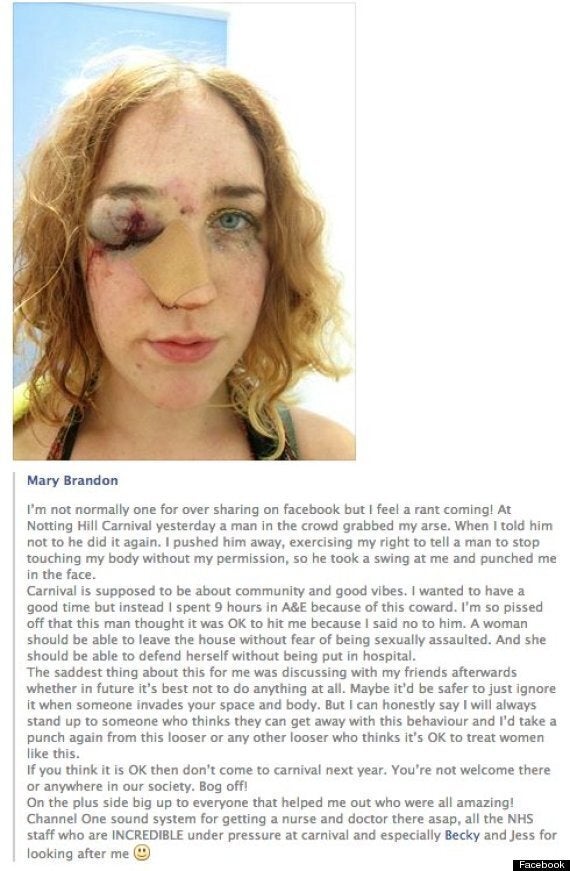 Staff at the Channel One sound system fetched medical help for Brandon, and are now assisting her in helping to track down her assailant.
A spokesman for the Met said: "We can conform we are investigating an allegation of indecent assault and GBH on a 22-year-old woman in the vicinity of Westbourne Park Road at 5.30pm on Monday, August 25.
"There have been no arrests at this time, and we appeal to anyone with information about this incident to contact the Post-Carnival Investigation Team on 0208 2460 076."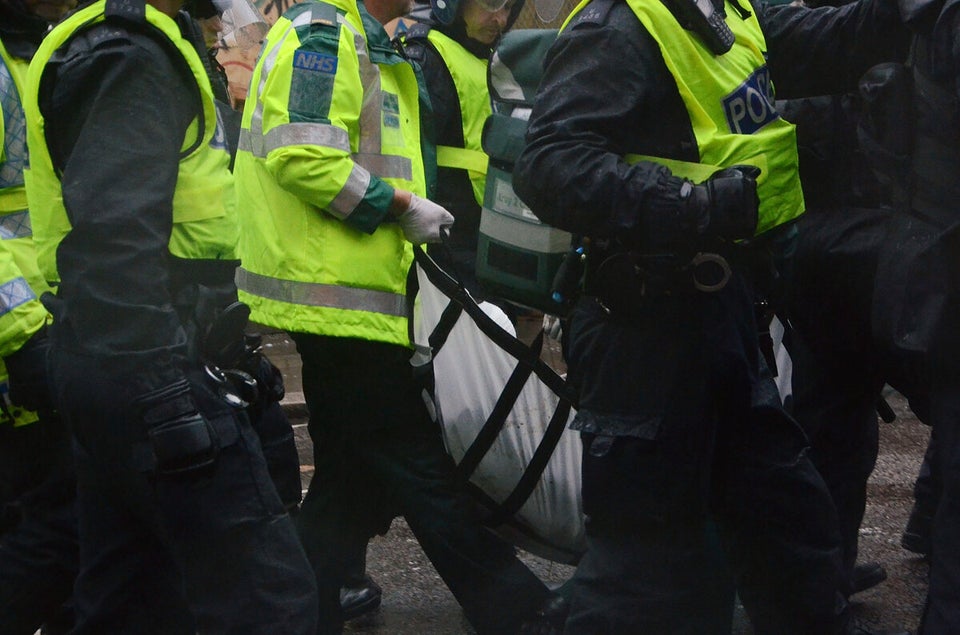 Violence Mars Notting Hill Carnival