Just days after tying the knot with Angelina Jolie, Brad Pitt returned to work and was flashing his shiny new wedding ring at an event in glamorous Dorset.
New pictures show the 50-year-old star braving the rain and showing off his new piece of jewellery at an event at The Tank Museum in Bovington, Dorset.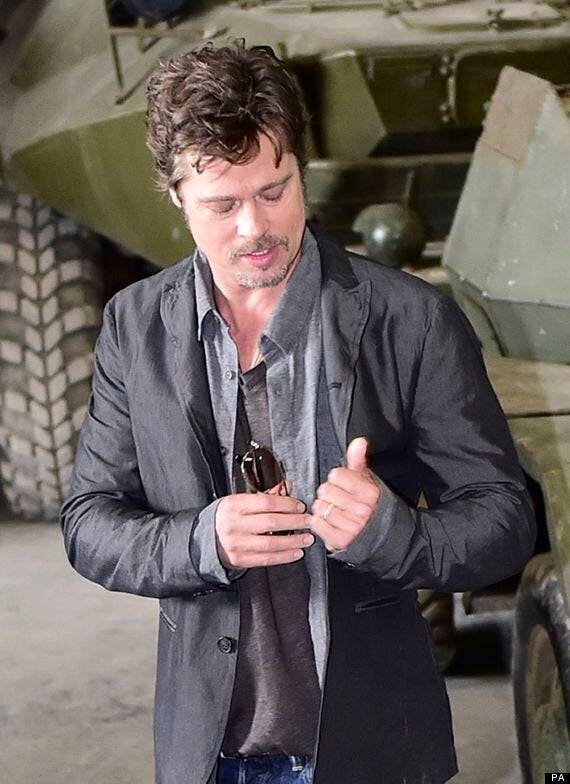 Brad was at the museum to promote his Second World War film, 'Fury', in which he plays a battled-hardened sergeant.
And if you look closely, he is indeed wearing a gold ring on his wedding finger.
'Fury', set in 1945, also stars Shia LaBeouf and Michael Pena as an American crew embarking on a deadly mission behind enemy lines.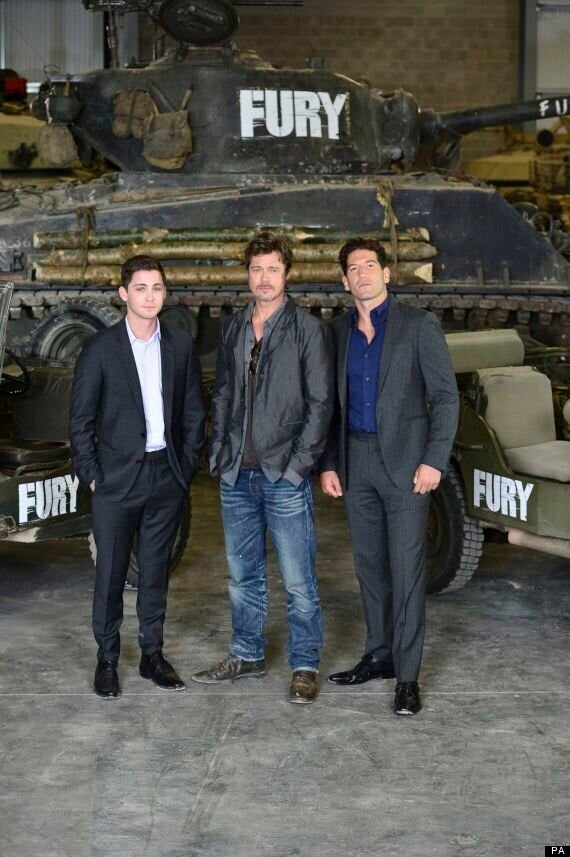 Brad plays army sergeant Wardaddy, who commands a Sherman tank and a five-man crew on the assignment.
Wardaddy and his men are outnumbered and outgunned and face overwhelming odds in their heroic attempts to strike Nazi Germany when a rookie soldier is thrust into their platoon.
The film will be released nationwide on October 24.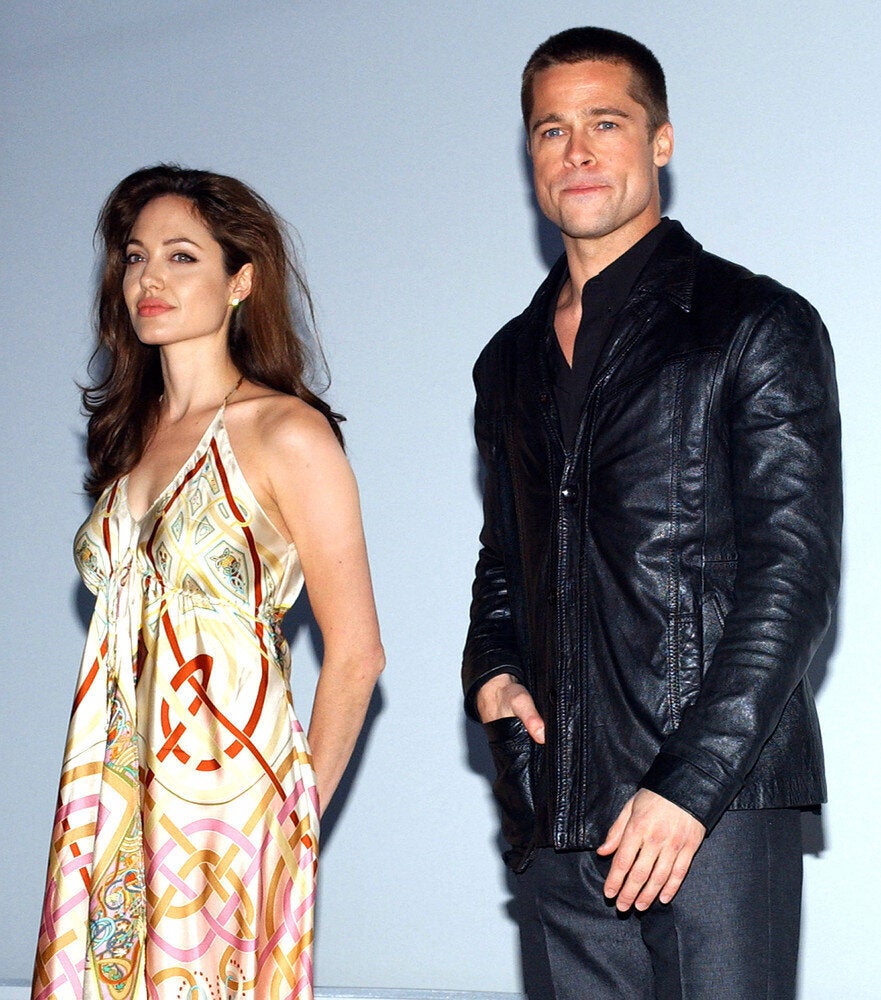 Brad Pitt And Angelina Jolie