The Rotherham child abuse scandal deepened tonight as embattled police commissioner Shaun Wright's deputy quit and the Government ordered an early inspection into child protection services in the town. Deputy South Yorkshire police and crime commissioner Tracey Cheetham announced she was resigning after a devastating report exposed widespread child sexual exploitation in the town over 16 years - and called on Mr Wright to follow suit.
She said she felt "unable to continue" in the role and added: "It is vital for people to have confidence in the office of police and crime commissioner and, with this in mind, I believe it would have been the right thing for Shaun Wright to resign." It came as Education Secretary Nicky Morgan also announced that Ofsted would carry out an early inspection of child protection services in Rotherham.
Ms Cheetham said she was "incredibly sad" that "this issue has become centred on one person". She said in a statement: "After careful consideration of my position as Labour Deputy PCC, following Shaun Wright's announcement that he has resigned from the Labour Party, it has become clear to me that I am unable to continue in the role and have therefore tendered my resignation."
Calling for Mr Wright to quit too, she said: "This has become even more apparent given the overwhelming opinion of the public - as they are the people to whom the commissioner is ultimately accountable. I am incredibly sad that this issue has become centred on one person and we seem to have lost focus on the most important factor in all this - the 1,400 victims who were failed.
"I am more concerned about them and what is happening to them now. Have they finally received the support and help they need to try and rebuild their lives? These are the questions that demand answers. Political point-scoring will not help the victims and I hope the progress that has been made by South Yorkshire Police in bringing those who perpetrate these dreadful crimes to justice will continue and more children will be spared suffering this abuse."
The Department for Education disclosed tonight that Children's Minister Edward Timpson has written to Rotherham Metropolitan Borough Council following Professor Alexis Jay's report to seek "urgent reassurance". Education Secretary Ms Morgan said: "Like anyone else I have been appalled by the terrible accounts of abuse in Rotherham and the failings that allowed it to continue for so long.
"My immediate priority is to ensure children are being properly cared for today so Children's Minister Edward Timpson has written to the council seeking urgent reassurance about how they are responding to the issues identified in the report in respect of current social work practice. I have also agreed with Ofsted that Rotherham will be the subject of an early inspection of its child protection and looked after children's services. I will not hesitate to take further action if necessary to ensure children are safe. There can be no more important priority."
After a day when the fallout from Prof Jay's inquiry continued with a raft of fresh developments, the Independent Police Complaints Commission (IPCC) announced it was contacting South Yorkshire Police. IPCC deputy chair Rachel Cerfontyne said: "The independent report into child sexual exploitation in Rotherham highlighted appalling sexual abuse of young, vulnerable children and the apparent failure of a range of public services to tackle it. The scale of alleged abuse and the suggestion that evidence about it was suppressed is shocking.
"Of particular interest to the IPCC, the report raised serious and troubling concerns about the action or inaction of South Yorkshire Police when dealing with the reported abuse over a number of years. As a result we are writing to the Chief Constable to advise him of the IPCC's expectation that any evidence of failures or misconduct by South Yorkshire Police officers should be referred to us.
"It would then be for the IPCC to assess the information to determine whether an investigation is required and, if so, how it should be investigated."
Earlier David Cameron and Deputy Prime Minister Nick Clegg joined joined the chorus of calls for Mr Wright to quit. The Prime Minister described a report into 16 years of widespread child abuse in the Yorkshire town as "deeply shocking". He said: "I think the Home Secretary (Theresa May) was right yesterday to say, having looked at the report, the fact that the police commissioner was at the time head of children's services, that the right decision would be to resign and take full responsibility for what happened."
A spokeswoman for Mr Wright said he would not be commenting on Mr Cameron's remarks. She said the PCC had been working today, but did not say where as he was not at his offices in Barnsley. Mr Wright is facing demands for an investigation into whether he committed misconduct in public office during his time as head of children's services at the borough council between 2005 and 2010.
He has said he was "simply not aware of the scale of the problem" documented by Prof Jay, who said at least 1,400 children were abused between 1997 and 2013 amid widespread failings by authorities. Prof Jay said yesterday that, given the information available to agencies by April 2005, "nobody could say 'I didn't know'."
In other developments a separate inquiry found that South Yorkshire Police's public protection unit (PPU), which handles sex crimes such as rape, honour-based violence and domestic abuse, had an "unacceptable" culture that saw officers spending a lot of time trying to disprove allegations, a report by Her Majesty's Inspectorate of Constabulary (HMIC) says. And an ex-council official said senior authority figures knew "many" children were at risk of sexual exploitation almost a decade ago.
Sonia Sharp, who was director of children's services under Mr Wright between 2005 and 2008, said today that she was briefed by "politicians, senior managers and frontline staff about the issue of sexual exploitation of young people" when she joined the authority.
Dr Sharp, who has worked for the Australian state of Victoria since 2012, said staff in Rotherham feared that this was "the tip of an iceberg" but were faced with the predominant view that the abuse victims were "promiscuous teenagers in consensual relationships". In a statement, Dr Sharp apologised to the victims, saying "you can't be a director of children's services and not take responsibility for what happens to children".
"As soon as I commenced in April 2005 as Rotherham's first director of children's services, I was briefed by politicians, senior managers and frontline staff about the issue of sexual exploitation of young people," she said. "We knew that there were many children in the community at risk and feared that this was the tip of an iceberg. Nine years ago, our greatest challenge was to change the predominant view that these young people were 'promiscuous teenagers in consensual relationships', rather than victims of child abuse."
The HMIC report said the police force's PPU had a cultural "disregard for victims" and was criticised for under-recording crime, highlighting the impact this had on vulnerable children who had been victims of sexual assault. It said: "There is an inherent risk that a significant number of reported offences of a serious nature have not been recorded and that vulnerable victims have, as a consequence, been left unprotected or at risk of further offending."
South Yorkshire Police are already under scrutiny after Prof Jay's report criticised police for not making child sexual exploitation (CSE) a priority and "regarding many child victims with contempt". In response to the latest report, the force admitted it has "lessons to learn" over how crime data is recorded but claimed that "significant improvements" have been made since the HMIC inspection.
It said: "It is important to recognise that this report is about the recording of crime and not how we investigate crime."
Local Government Secretary Eric Pickles said the controversy was a "wake-up call for local government. It is appalling that institutionalised political correctness led to the council turning a blind eye to heinous crimes."
WHAT THE DAMNING REPORT ACTUALLY SAID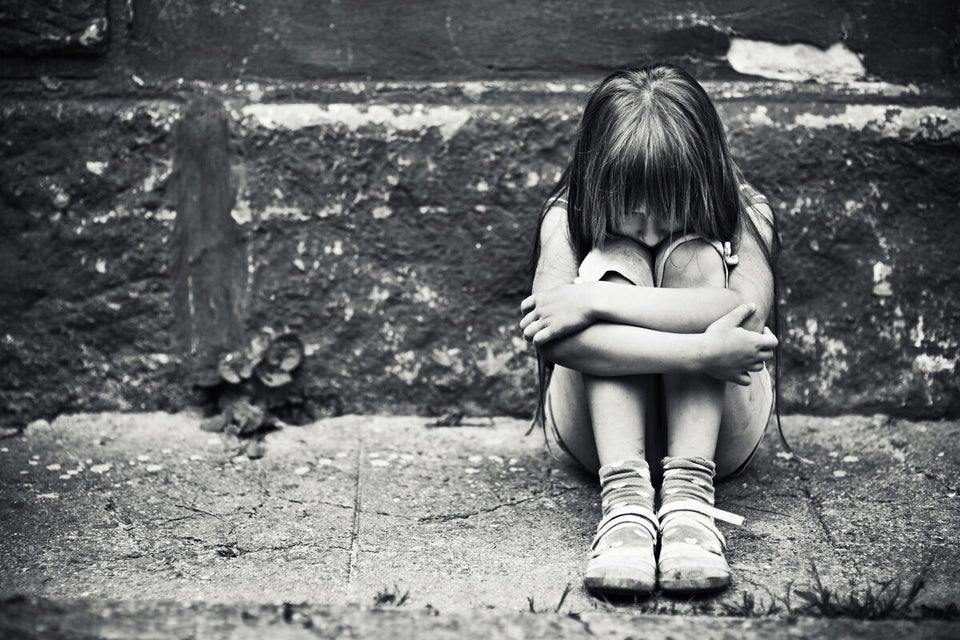 What the Rotherham abuse report actually says
Popular in the Community