British viewers last saw Nikolaj Lie Kaas in the third and final series of 'The Killing', playing the love interest and increasingly rare ally of the indomitable Sarah Lund.
It turns out Nikolaj was pretty much the only person in Denmark who hadn't seen the previous two series when he was offered the part, and didn't assume this was his big chance.
"I got the box set right away," he tells me now. "It was a great chance to work with those people, but I didn't think success was assured. I know how it can be a rollercoaster, everything can change in a heartbeat."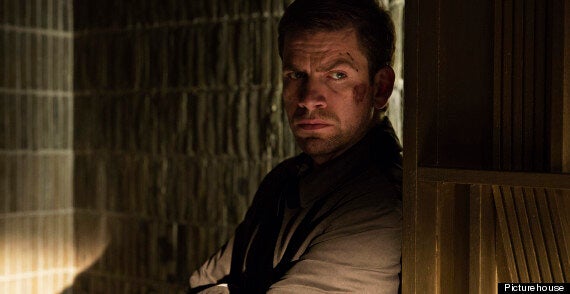 Nikolaj Lie Kaas stars in 'The Keeper of the Lost Causes'
Viewers won't remember Nikolaj smiling much throughout that series, and his grin remains firmly under wraps in big screen thriller 'The Keeper of Lost Causes', the first of a new crime series based on the Department Q books by Jussi Adler-Olsen.
Nikolaj plays Inspector Carl Mørck, a policeman recovering from being shot in the head, whose recalcitrant attitude has been punished by banishment to the police basement and a job digging up long-forgotten, unsolved cases. Think 'New Tricks' goes Nordic.
"There's one scene when I smile at the end," he offers, "but yes, that's pretty much it.
"It's strange, I'm definitely a joker. I've done a lot of comedy, maybe too much. If you asked my friends and family, I've been a fun man."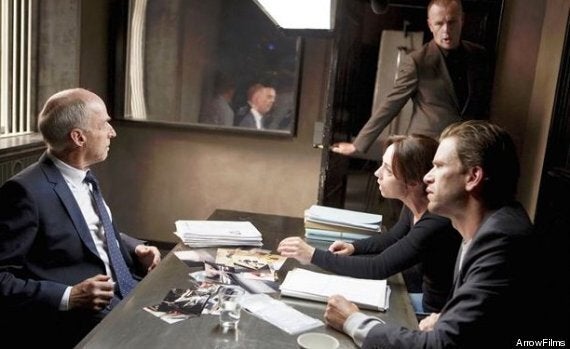 Nikolaj Lie Kaas (right) and Sophie Grabol in 'The Killing'
In fact, Nikolaj is celebrated throughout Denmark more for on-screen laughs than the crime we associate with him and his homeland.
"I've been doing the same kind of comedy for too long," he muses now. "It's a great time to be a dramatic actor, that's where the opportunities are, and I'm so fortunate to be able to swing between genres. I've had to change lane."
"Those people I have known for a very long time," explains the laid-back Nikolaj. "We grew up together, we started out together. It's like… a family.
"I've just been working with Mads, and it was something I really looked forward to. The boys are back together."
Now he's proved himself as the capable, straight-faced star of big screen, will Nikolaj – described by 'The Killing's Sophie Grabol as "the greatest actor of our generation in Denmark" - be eager to follow his old chums across the sea to the UK and Hollywood?
"There's nothing I haven't done back here. The new frontier beckons. Nikolaj and Mads have been working on their careers abroad for so many years, their ambition has been much bigger than mine. I'm definitely the late bloomer."
So how's he going to set himself apart? He grins. "Sounds like not smiling is my thing."
'The Keeper of Lost Causes' is in UK cinemas from today. Watch the trailer below...
Related