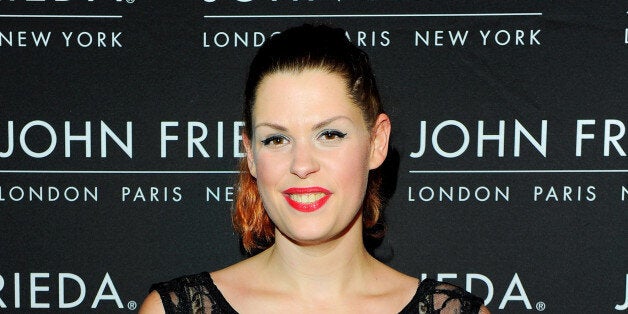 As head of a family rocked by mental illness and addiction, you would think that if anyone understood the complexities of depression, it would be Bob Geldof.
However, in light of his daughter Fifi's recent statement that she has been battling with clinical depression for two decades and has been unable to tell him - it reaffirms that no amount of fame or money makes a difference when it comes to dealing with the complex permutations of the illness.
Fifi, 31, sister of Peaches who tragically passed away from a heroin overdose in April, said she was first diagnosed with the mental illness at the age of 11, following the break-up of Geldof and television presenter Paula Yates.
In an interview with The Mail On Sunday, she said: "He (the therapist) diagnosed me with clinical depression. I never expressly told my parents. Dad doesn't know. I wouldn't talk to him about it now. I don't have that relationship with my family."
"There can be physical symptoms too, such as feeling constantly tired, sleeping badly, having no appetite or sex drive, and complaining of various aches and pains."
However, the rest of society has a lot of catching up to do when it comes to properly understanding depression. So before we analyse how to talk to your family about having such a condition, the first question you need to ask is: will it be helpful to you?
Psychotherapist Karin Sieger says: "We need to ask: is it sometimes any use to speak to family members because sometimes family might be part of the problem. They may not be receptive or might be limited in how they can cope with it.
"In this particular setting to do with Fifi – and I don't know family personally – if there has been a pattern over the years of parents not being available to talk about emotional problems then children may hold themselves back. Sometimes the message should be that nearest and dearest aren't always the right people- unfortunately."
There is also a gulf between the person who has depression and who may be worrying about how their family will take the news, as well as the family not knowing how to react or be supportive because they don't understand it as an illness.
Sheri Jacobson, clinical director for Harley Therapy, says: "There are some people who are worried about being judged by family and they are right to worry about that – the 'pull your socks up', 'you haven't had to suffer through wars like I did' mentality is unfortunately still there. The way round that is difficult.
"But you can take a risk and if they aren't sympathetic, you can then ask yourself whether you want them as part of your recovery circle."
However - depending on how supportive your family are - they could play a role in your recovery. Dr Tom Stevens, consultant psychiatrist at London Bridge Hospital says that talking to your loved ones could actually be a first step towards getting better.
"The extra support from those who you trust can often be helpful while waiting for things to get better. However if the problem is starting to impact on relationships and work or has been going on for some time then it is worth seeking help.
"The first step in these circumstances should be your general practitioner. If depression is starting to lead to you feeling that life is not worth living and you are fearful that you might do something, then it is important to get help as soon as possible."
If you are thinking of talking to your loved ones, perhaps the best method of approach is not to view it as a big, pressured confessional.
Sheri advises: "Take it at your own pace – doesn't have to be all at once. It doesn't have to be an exploration into your full mental health history – and often you won't have the energy – but you could drop some words that you are comfortable using.
"You don't want to make it a mystery where they have to solve it but it's like holding a mirror to yourself and saying how you're feeling. Phrases such as I'm feeling down, it's hard to complete this task, I'm finding it hard to get energy to get dressed. It's not just helping others to see how you are but it's also part of the bonding between you and another person – social connection is important and what happens in depression is that you lose all sight of that."
Story continues below the slideshow: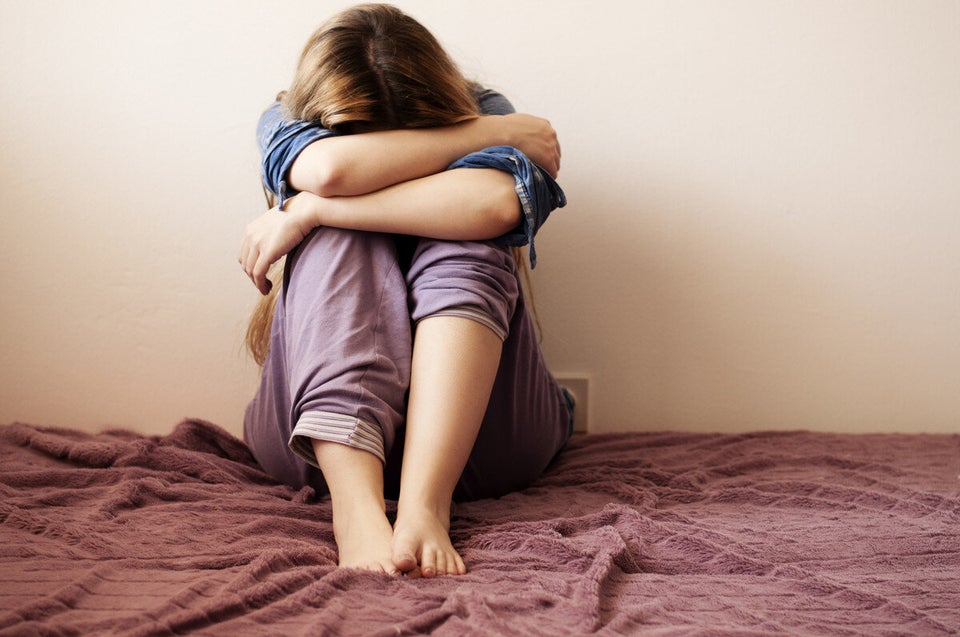 What Does Depression Physically Feel Like?
However, Karin says you need to ask a tough question of yourself: do you think your family can help you?
if the answer is yes, she says: "It's not your responsibility to hold it all in, sometimes we have a self-imposed taboo but we should allow ourselves to see them as a resource.
You will be the best judge as to whether they are or not and perhaps you can be honest by saying 'I can't attend so and so's wedding or come over that day because this is what's going on for me'.
"Sometimes families can be very unhelpful in their reaction and for people who have depression, I would advise to not allow themselves to feel judged or condescended and they are fully entitled to be in charge of their own care and seek the help that they feel is right for them."
If you would like to blog about your experiences with depression, contact the HuffPost UK Lifestyle team. Or tell us in the comments below.
For help with any of the issues discussed in this article visit Mind or to talk to someone, call the Samaritans helpline on 08457 90 90 90 or visit the website.