The parents of five-year-old brain cancer patient Ashya King are planning legal action against Southampton General Hospital, as public opinion shifts in their favour amid new comments from Boris Johnson and Nick Clegg condemning their treatment.
The Kings were subject of a continental manhunt last week after they took their son from the hospital without doctors' consent.
Police obtained a European Arrest Warrant and Brett King, 51, and Naghmeh King, 45, were arrested in Spain where they are being held in custody away from Ashya.
They claimed they removed him to seek a type of cancer treatment that doctors at the hospital had refused to give.
Mr Clegg and Mr Johnson's comments came amid growing calls for the couple's release from detention, with a petition attracting more than 110,000 signatures.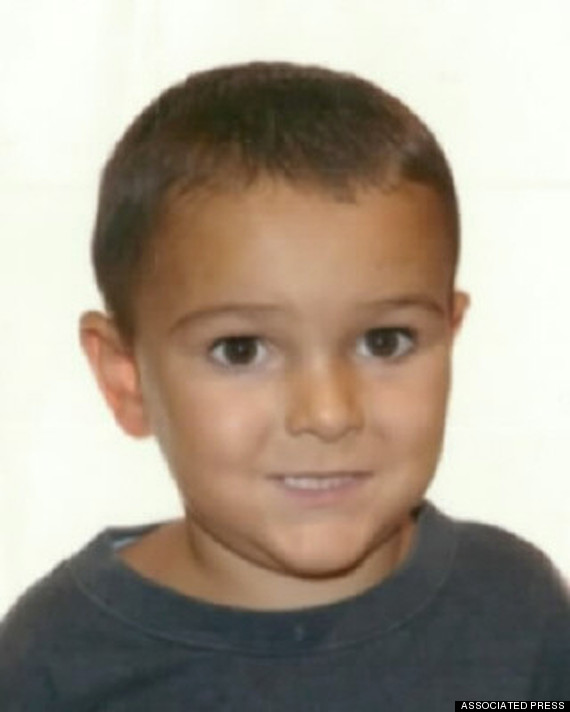 Ashya King's parents are taking legal action against the hospital they removed him from
Juan Isidro Fernandez Diaz, the couple's lawyer in Spain, said doctors at Southampton told them there was "no problem" with them removing the boy and travelling to Spain.
He said they are "so sad", adding: "They are going to prepare legal demands against the hospital in Southampton. Legal action will be against the hospital."
Mr Diaz told BBC's Radio 5 Live that the couple "wanted the very best for their child".
He said: "They never thought that they committed any crime in the UK.
"The child is in perfect condition. All the doctors said (there was) no problem with the child to travel from England to Spain because the father knows (how) to give treatment to the child.
"We are saying the boy is not in danger. The big brother is with the boy and he is in perfect conditions."
The deputy prime minister said he believes it is "not appropriate" to "throw the full force of the law" at the Kings, while it also emerged that one of Ashya's brothers has seen him in hospital in Malaga.
On LBC radio, Mr Johnson said the treatment of the Kings "sounds potty to me".
He said: "It seems pretty obvious to me that the parents and the suffering child should be united and if they've got a plan to help cure their boy's illness then they should be supported in that.
"I've probably gone as far I can go, it sounds potty to me, frankly, but I don't know the details of the case."
ASHYA KING:
The couple have spent another night away from their son.
A judge in Madrid has ruled that they must be held for up to 72 hours while the court considers whether to grant a British extradition request.
Mr Clegg told BBC Breakfast: "My heart goes out - and I'm sure every mum or dad will have the same response, which is, as far as I can make out, this is a family in a state of real anguish who have taken this exceptional step of moving their sick child to another country because they think that's what is best for their child.
"We can debate whether it is or is not but that seems to be their motive and those are not motives I can argue with.
"That's why I personally think that throwing the full force of the law at Mr and Mrs King, who appear to be doing what they believe to be best for their own family, I don't think is an appropriate thing to do. But that, at the end of the day, is for the police and the CPS and others to decide.
"But that's my personal view and I do hope, for that reason, it'll be resolved.
"A little boy is on his own in a hospital, doesn't speak Spanish, is cut off from his parents and his siblings and I would like to see him together with his family as soon as possible."
He told Sky News "consular assistance" is being provided to the family.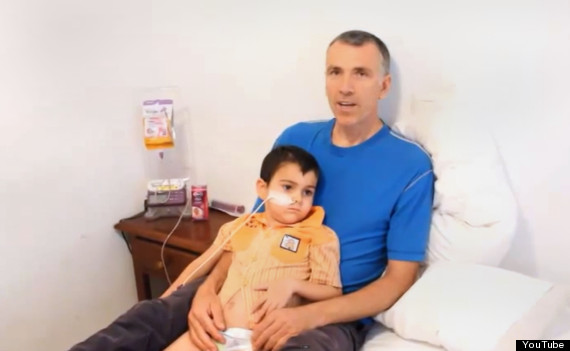 Just before he and his wife were arrested, Brett King appeared in a video defending the decision to take Ashya from the hospital
He added: "My understanding is that Ashya's older brother did spend some considerable time yesterday afternoon and evening with him in hospital, and the Crown Prosecution Service have said they are looking at this case urgently from top to toe.
"I very much, as a person, an individual - I'm not making a political pronouncement here - I understand people's widespread reaction, which is that you can debate whether that is the right treatment or not for this little boy, but for heaven's sake keep this little boy and his parents and his family together."
The boy is being treated in a hospital in Malaga and his grandmother and brother have criticised the way his parents are being treated.
Mr Clegg told ITV's Good Morning Britain: "I'm sure the CPS will be conscious of the opinion of people like me in government but of the public generally which say, look, let's set aside for a minute whether that was the right thing medically for Ashya or not but at least keep the family together and let them act as a family because, as far as I can see - I don't know them of course myself - but as far as I can see, Mr and Mrs King are acting in what they believe is the best interest of their own child."
Ethan Dallas, a friend of Ashya's brother Naveed, told the programme he will take the petition containing nearly 100,000 signatures calling for the family to be reunited to Downing Street later.
He said: "I think that he (David Cameron) just needs to release Brett and his wife and allow them to choose the treatment that they see fit for their son."
He added: "I've spoken to Naveed on Skype and he's said that they are all super-stressed, they've barely slept at all and they're just really, really hoping to see their little brother really soon."