Watching films like Top Gun it's easy to become jealous at the pilots who spend their days pulling Gs and flinging multi-million pound fighter jets around the skies.
Thankfully Lukas Homola feels your pain and has come up with an ingenious solution that lets you create a jet fighter simulator in your living room.
The flatpack cockpit is made from hardened cardboard and lets you install a 22-inch screen as an instrument panel along with a range of different gaming joysticks.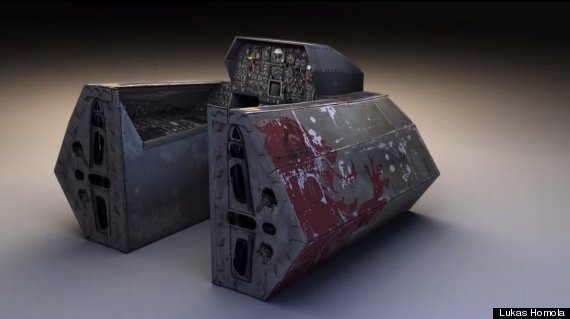 You can have almost any design printed on the outside while the lightweight cardboard design means you can cut and change out dials as you see fit.
Sadly you won't be playing much Elite Dangerous just yet as the project is still on Kickstarter but if you're feeling seriously passionate then you can go and donate.