Justin Bieber has been arrested for dangerous driving and assault in Ontario, Canada.
The 'Baby' singer was taken into custody on Friday afternoon and, according to TMZ, police were called after a crash between a minivan and Justin's all-terrain vehicle.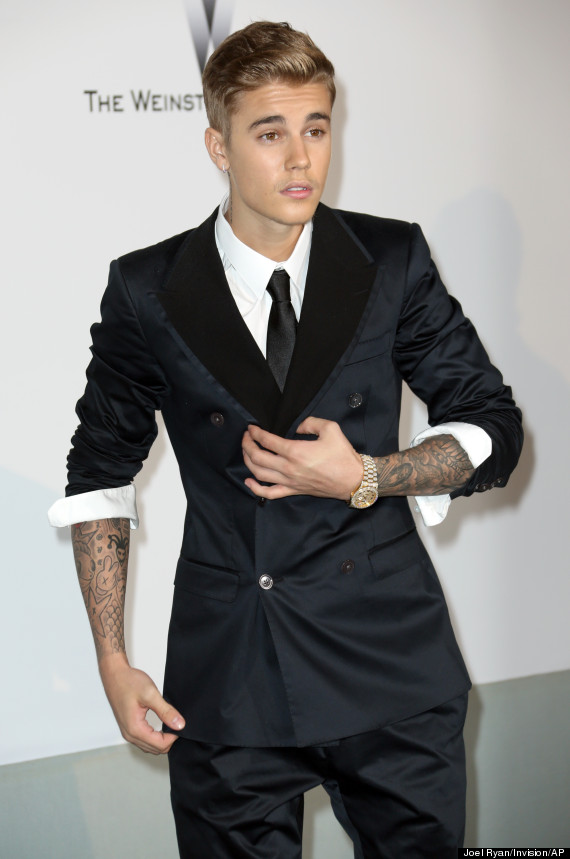 Justin Bieber
Justin was spotted riding the 4x4, quad-like vehicle, with his on-off girlfriend Selena Gomez on the same day.
TMZ add that police have stated Justin was involved in a physical altercation with the driver of the minivan shortly after the collision.
Justin is reported to have been charged with dangerous driving and assault before being released.
The police add that Justin will be required to appear in court on 29 September.
A spokesperson for the star tells the Daily Mirror: "Justin Bieber and Selena Gomez' peaceful retreat in Stratford this weekend was unfortunately disrupted by the unwelcome presence of paparazzi.
"This has regrettably resulted in charges of dangerous driving and assault. Mr Bieber and Ms Gomez have fully cooperated in the police investigation. We are hopeful that this matter will be quickly resolved."
This isn't Justin's first brush with the law and the arrest could cause problems for the singer, as he is currently on probation after egging a house in LA.
In July, a plea deal was reached on the egging case and Justin was given two years' probation as well as an order to take anger management classes.
A separate charge is still pending, after Justin was allegedly discovered driving under the influence and drag racing in Miami back in January.
LIKE US ON FACEBOOK | FOLLOW US ON TWITTER