Sonos has announced that it will be dropping the requirement for a wired connection to its Bridge allowing you to start streaming over your home WiFi network instead.
READ MORE: Sonos System Review: Playbar, Play:3 And Play:5 Speakers Tried And Tested (And Adored)
The company has until now required that all Sonos speakers were routed through its own Bridge box which would then stream the content out to the speakers.
The main reason for this was quality control; by using the Bridge Sonos was able to correct any of the irregularities that came with using an already strained router.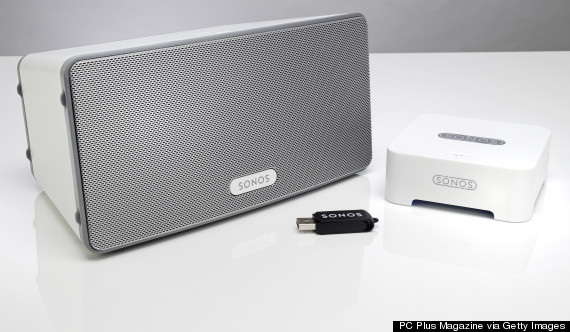 Well after one of the company's most significant beta tests it now feels it's ready to start dishing out wireless audio without the accessory.
All you'll need is your Sonos speaker and your smartphone and you can start streaming via Spotify, Google Play Music and more.
Sonos confirms that the best way to stream is still by using its own accessory but for those that would rather not use the accessory then the option is there.