The GQ Men Of The Year Awards are meant to be about celebrating the great and the good (and Tony Blair) of the male celeb universe (that title is a bit of a giveaway) but that didn't stop a number of famous ladies trying to make this year's bash aaalllllll about themselves.
More GQ Men Of The Year Awards:
Tuesday night's event at London's Royal Opera House was more flesh-off than fash-off as the likes of Kim Kardashian, Daisy Lowe, Jessie J and Rita Ora all tried to hog the limelight and try to outdo each other in uber-revealing outfits.
The red carpet was awash with boobs, bums, cleavage and legs, the likes of which I haven't seen in public since my last night out in Newcastle.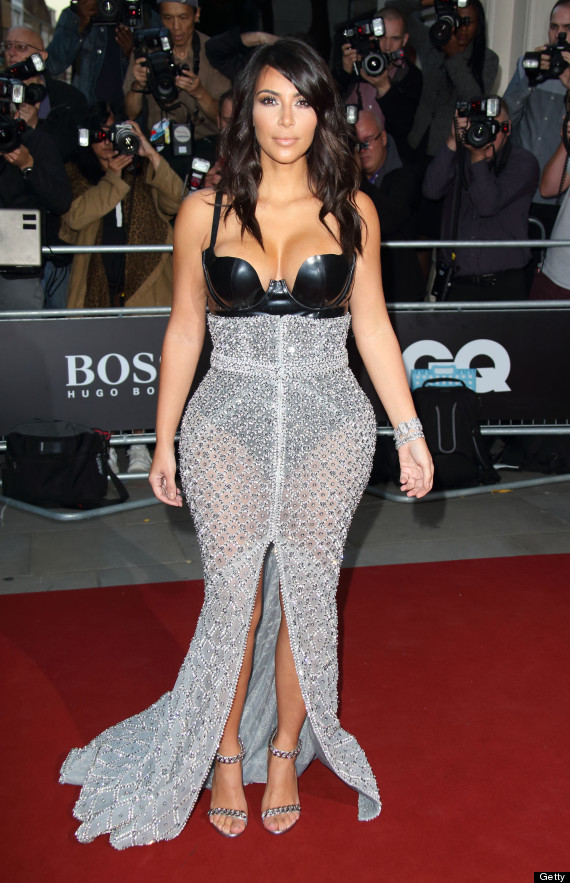 Kim Kardashian
Leading the charge was star guest - and recipient of the Woman Of The Year award - Kim Kardashian, who rocked up in what can only be described as a half bubble wrap, half fetish creation.
Kim is becoming as well known for her cleavage-busting outfits as she is for flashing her famous derriere, so she managed a double whammy in her custom-designed frock.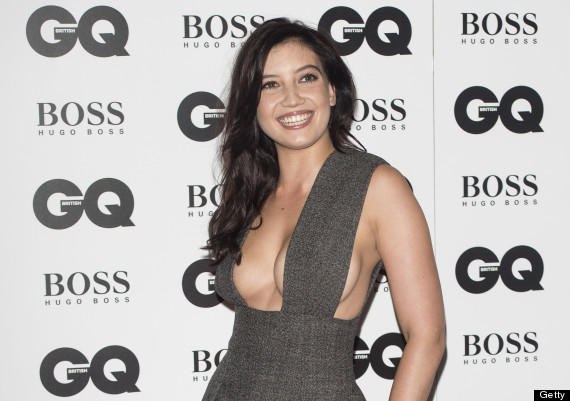 Daisy Lowe
Any other non-Kim-K-appearing night and Daisy Lowe would have won the red carpet battle in her I'm-sure-I've-forgotten-something grey pant suit sans bra that just about managed to stay put throughout the evening.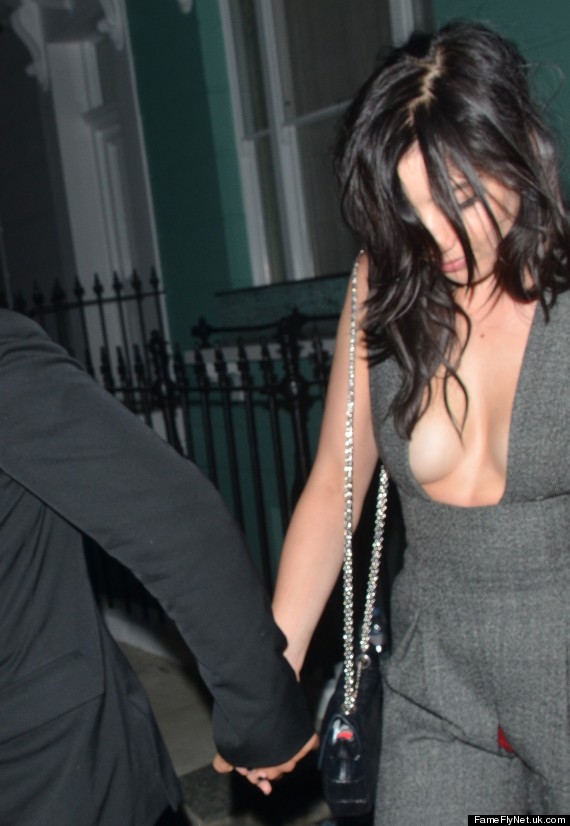 The Brit model didn't completely manage to avoid a wardrobe malfunction though as she was spotted leaving the after party in the wee small hours with a tear in the front of her outfit. Well, at least she remembered to wear pants.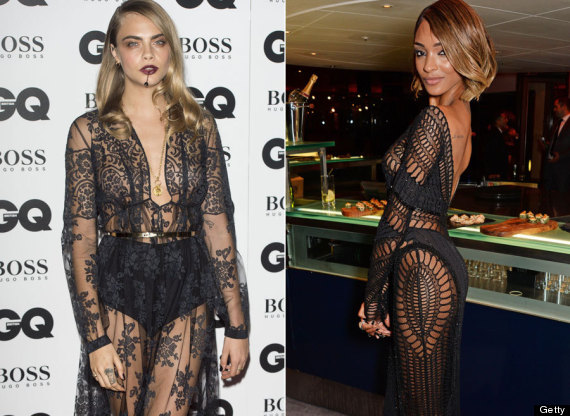 Cara Delevingne and Jourdan Dunn
Speaking of which, Cara Delevingne wore her best granny knickers underneath her transparent lace number but, like Daisy, forgot her bra. Mind you, fellow Brit model Jourdan Dunn went one further by the looks of her cut-out dress and decided against any underwear at all.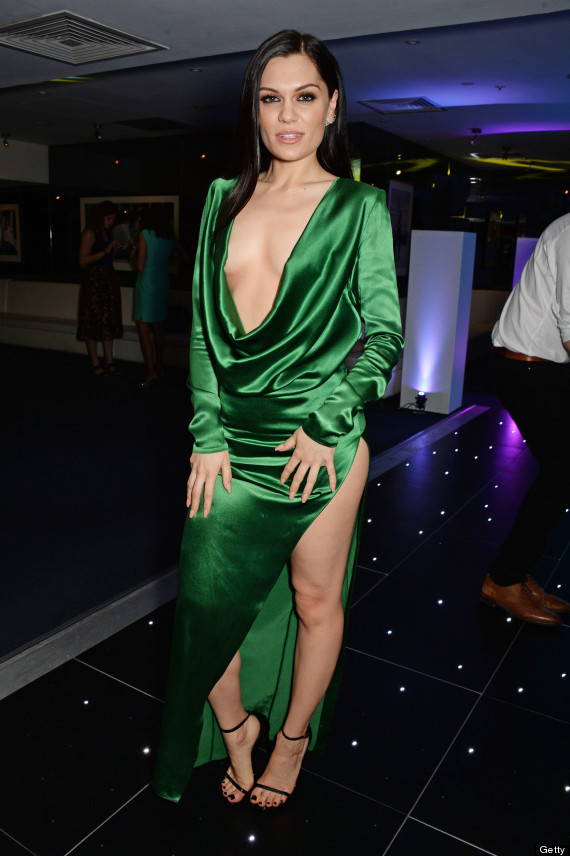 Jessie J
Jessie J went all out in the look-at-me stakes in her cleavage-busting, green satin dress that also featured a thigh-high split.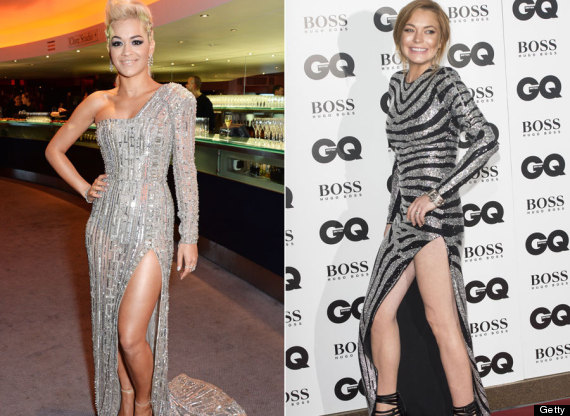 And who'd have thought that flesh-flashing repeat offenders Rita Ora and Lindsay Lohan would've been two of the most covered up stars at the bash? Both opted for relatively tame frocks but still managed to flash plenty of leg.
FOLLOW BAGGERS BITES ON TWITTER