Kim Kardashian West was forced to correct two mistakes at the GQ Men Of The Year Awards on Tuesday night, first when announcers failed to use her new surname, and then again when she realised she'd been handed the wrong prize.
Well, at least someone was on the ball.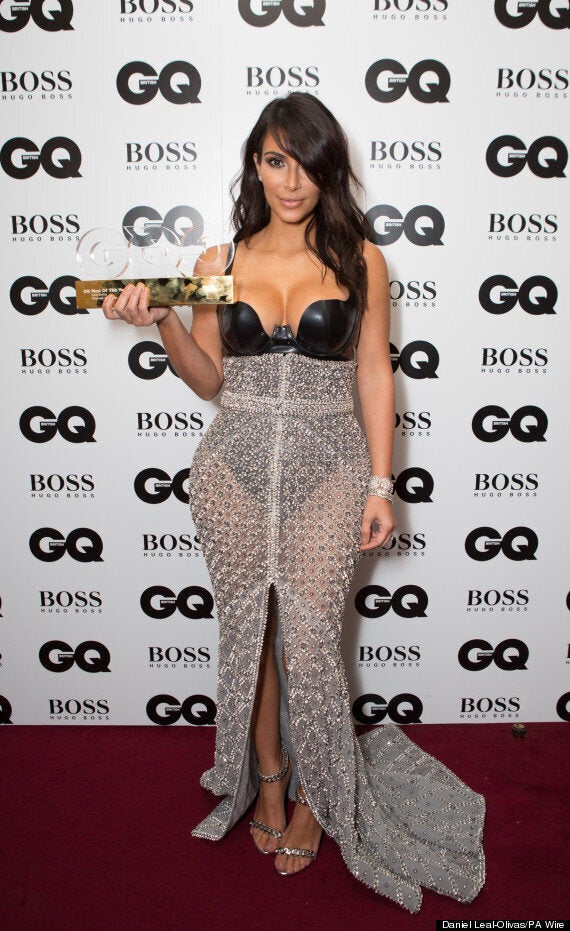 Kim poses with the (wrong) award
Kim was in the middle of an interview in the winners' room after receiving her Woman Of The Year prize when she noticed that her golden accolade wasn't actually hers, but Pharrell Williams' Solo Artist prize.
Shortly after pointing out the mistake, Kim states, "I was taking pictures with this! I hope no-one notices that", but sadly, it's too late for that.
The 'Keeping Up With The Kardashians' star went on to consider where she's going to keep the award - we presume she means her actual ones, not Pharrell's - eventually deciding that the perfect spot is next to Kanye West's Grammys.
Kimye stole the show at the ceremony on Tuesday night, wowing on the red carpet before Kim took to the stage to collect her prize.
After being introduced as 'Kim Kardashian', the reality TV star corrected the mistake, telling the star-studded audience: "It's Kim Kardashian West. I want to thank GQ for making me Woman of the Year, and my husband for making me feel like woman of the year every day."
Watch Kim notice the error in the video above...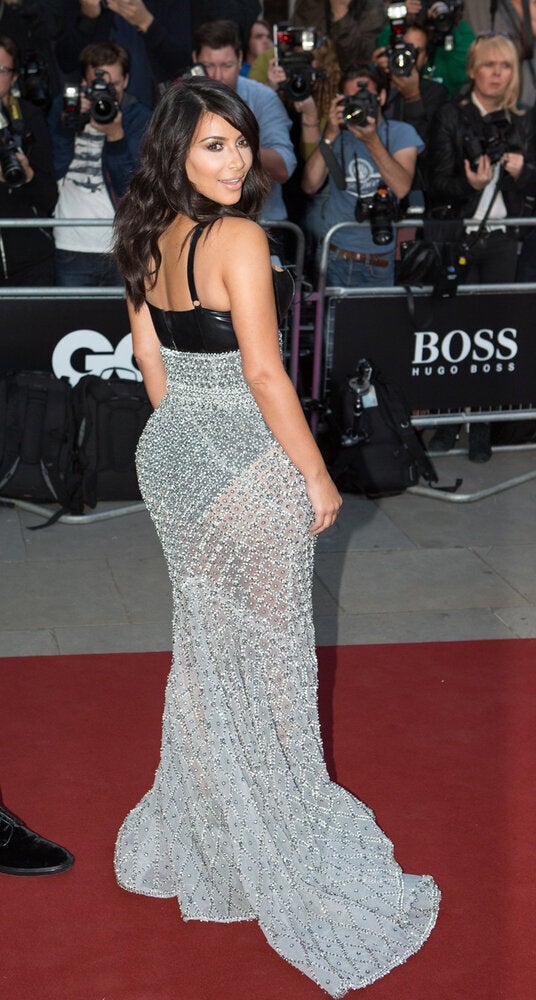 GQ Men Of The Year Awards 2014