Robin van Persie insists he doesn't require knee surgery and is prepared to fight for his place at Manchester United following Radamel Falcao's arrival.
Van Persie, 31, was off the pace at Burnley on Saturday and Louis van Gaal admitted the striker was still "building up" his fitness after 70 minutes at Turf Moor. The Holland captain has dismissed claims he could experience a long lay-off, though.
"I am impressed that people have the imagination to invent something like that," Van Persie told Foxsports.nl. "I don't know where it comes from and I can promise that I'm not going to hospital to have an operation."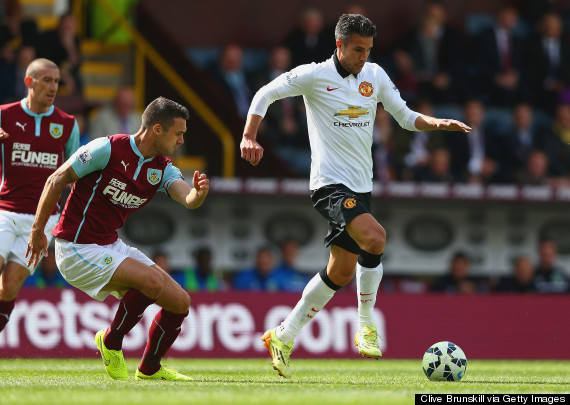 Van Persie was substituted at Sunderland and Burnley
Falcao joined United on a season-long loan on Tuesday morning to bolster Van Gaal's enviable attack, already buoyed by the signing of Ángel di María. Van Persie has started the last two games alongside Wayne Rooney with Juan Mata playing off the pair, however United have looked tepid up front and one of the trio could face demotion.
Despite the added competition, Van Persie is relishing playing alongside the Colombian.
"I welcome his arrival, he makes us better," Van Persie said of Falcao. "At a top club you should always go for the best, which also fits my philosophy.
"It is up to Falcao to fight for his place, as I have to as well. The two of us, plus Wayne Rooney and James Wilson, we must all fight it out to see who plays."