A mixed-martial arts fighter known as War Machine has pleaded not guilty to 32 charges relating to a an attack on porn star Christy Mack and her friend.
Jonathan Koppenhaver's charges include two counts of attempted murder, burglary, first-degree kidnapping, coercion and sexual assault, TMZ reported.
The MMA fighter's former girlfriend Mack, 23, was hospitalised in August, after suffering numerous broken bones, a ruptured liver and cuts from a kitchen knife. She posted Twitter photos of herself showing injuries she said she received after the attack.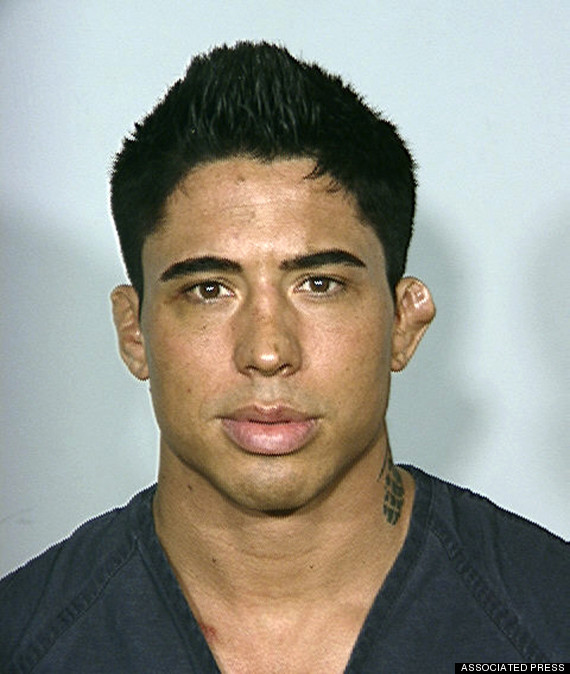 Jonathan Koppenhaver, a mixed martial arts fighter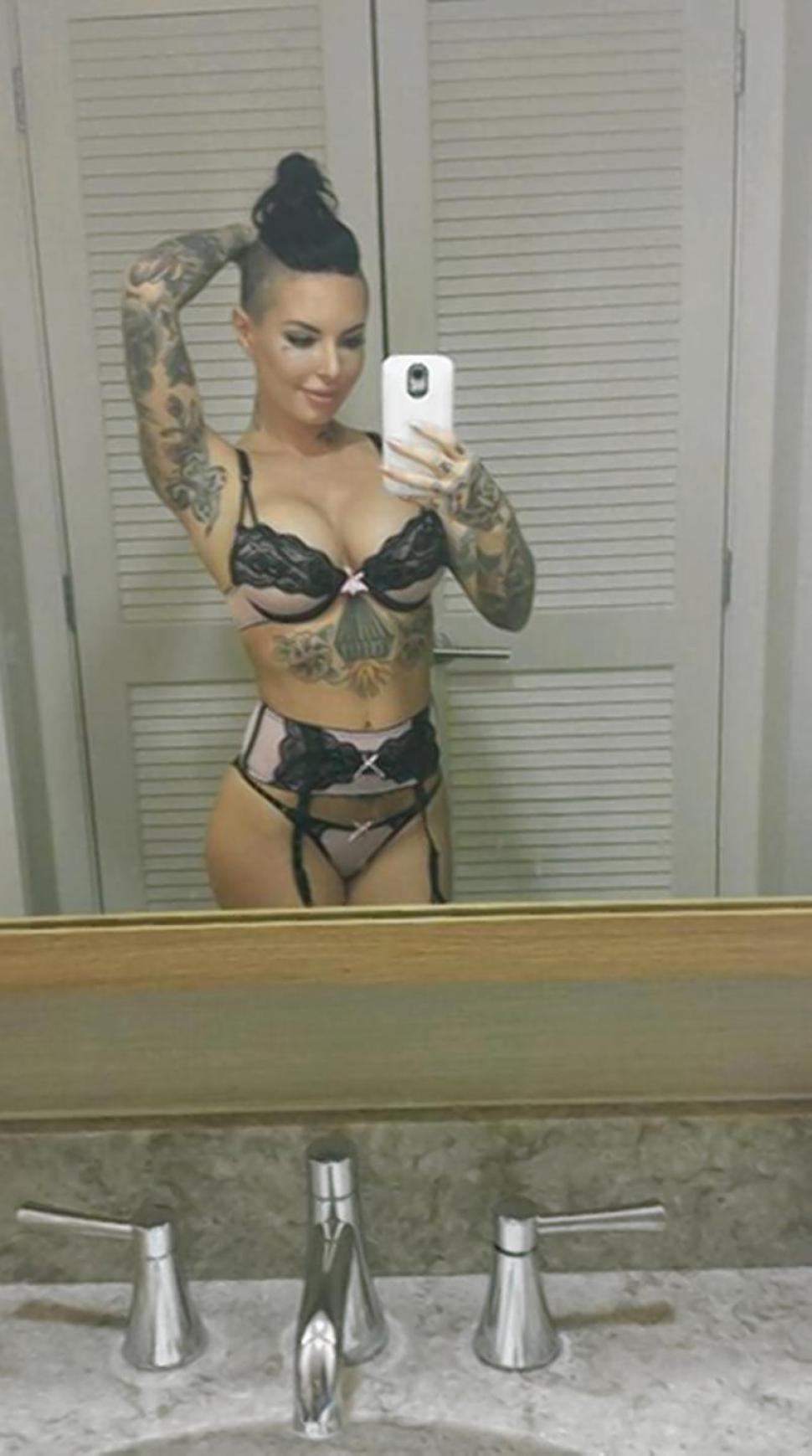 Porn star Christy Mack sustained serious injuries in the attack
She claimed Koppenhaver, 32, arrived at her house unannounced where he found her with one other "fully clothed and unarmed" person in her Las Vegas home.
At the time of the attack Mack revealed how she feared for her life during the alleged beating: "My injuries include 18 broken bones around my eyes, my nose is broken in 2 places, I am missing teeth and several are broken. I am unable to chew, or see out of my left eye.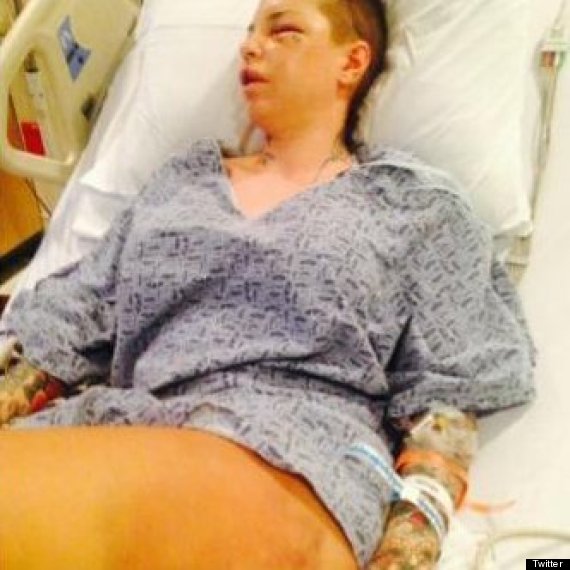 Mack tweeted images of her injuries from her hospital bed on Monday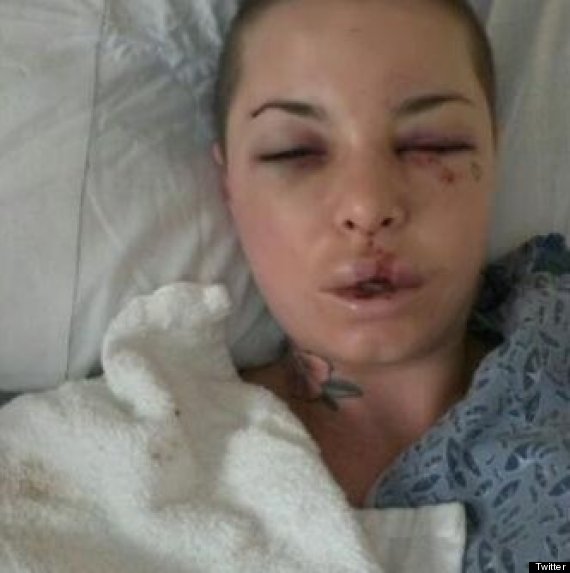 Among her injuries were 18 broken bones around her eyes and a ruptured liver
"My speech is slurred from my swelling and lack of teeth. I have a fractured rib and severely ruptured liver. My leg is so badly injured I have not been able to walk on my own," she said.
Mack says Koppenhaver broke up with her in May.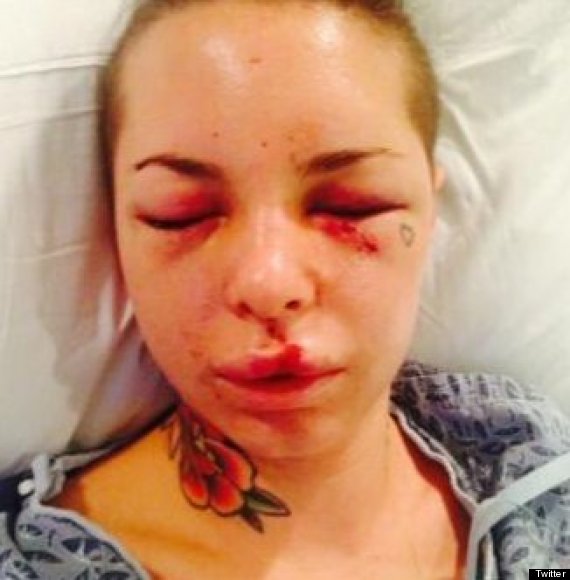 Mack says the was also attacked with a kitchen knife
Koppenhaver was taken into custody on August 15 after being discovered at a local motel after a week on the lam.
He appeared in Las Vegas Justice Court Wednesday morning where a judge told him that, despite his legal name being War Machine, he would be referred to as Koppenhaver in court.
"War Machine is a character. He is an MMA fighter. He is controversial. People need to understand where to draw the line between the character War Machine and him as the person, Jon Koppenhaver," said defense attorney Brando Sua according to 8newsnow.
Sua previously said Koppenhaver was defending himself on August 8 during an incident involving Mack and her friend at Mack's home.
Koppenhaver, who legally changed his name to War Machine in 2008, told the judge on Wednesday that he understood the charges.
Koppenhaver, who also has acted in porn productions, was dropped by his fight promoter, Bellator MMA, after Mack's accusations were made public.
He made his Ultimate Fighting Championship debut in 2007 and lost his only pay-per-view bout in 2008.
He had a 14-5 record as a welterweight and last fought in October 2013.