The Sun newspaper has faced a backlash this morning over its "deliberately inflammatory" reporting of the brutal beheading in North London on Thursday.
Palmira Silva was found dead outside a house in Edmonton yesterday after police received calls that a man was attacking an animal and car with a knife. The "sweet" 82-year-old widow was found "collapsed" at the scene.
The suspect, who remains under police guard in hospital, was Tasered and arrested on suspicion of murder at the scene in Nightingale Road by armed officers, some of whom were injured in a struggle.
LONDON BEHEADING:

Elderly Victim Palmira Silva Pictured As Tributes Are Paid To 'Sweet' Widow

82-Year-Old Victim Named After 'Man Goes On The Loose With A Machete'
Scotland Yard have not yet confirmed the motive, but have emphasised that the incident did not appear to be terror-related, following the beheading of two American journalists by Islamic State militants in recent weeks.
The Sun story quoted sources who described the man as a "Muslim convert" who had "recently grown a beard."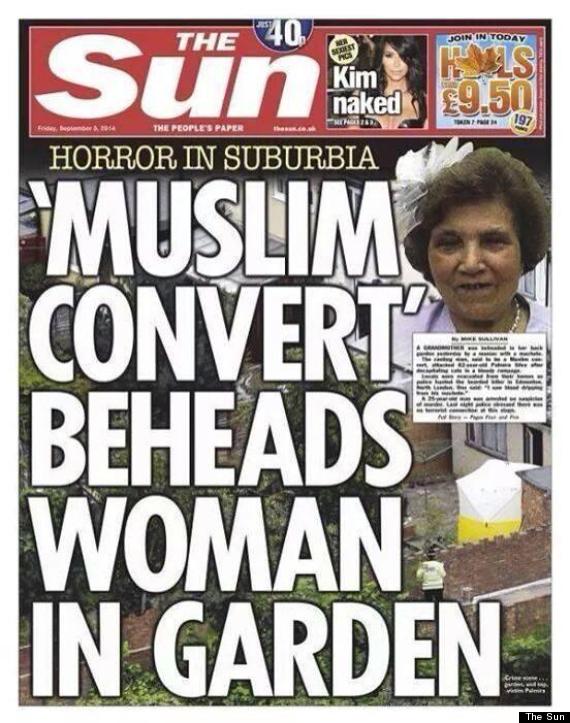 The Sun's front page today
The tabloid's article has been described as "fear-mongering" by some, with many accusing the paper of inciting hatred against Muslims.
An insider "who worked with the suspect" told the paper the 25-year-old man "converted to Islam around April time. One of his parents was Muslim… and talked about praying. He put on a robe and prayed ever when he was at work."
TOP STORIES:
But readers branded the front page as "irresponsible":
That Sun front page really is absolutely appalling, isn't it? Fuck are they playing at?

— James Ball (@jamesrbuk) September 5, 2014
The front page of The Sun today is despicable. How on earth is faith or religion related to what happened yesterday? #dontbuythesun #thescum

— Anna Gouldstone (@__AnnaBella__) September 5, 2014
The Sun's front page today. Fuck you, you bunch of fear-mongering shit bags. Rot in hell.

— Thomas D-D (@ThomasDearnley) September 5, 2014
The front page of The Sun speaks volumes. Yesterday he was just a manic mad man. Now a Muslim, as if it is a TRUE explanation for his crime

— MalibuandMilk (@MalibuandMilk) September 5, 2014
Police "No link to terror"

The Sun "Argh, Must be the Muslims"

The worst front page possibly ever. pic.twitter.com/nUlOacFOyY

— Richard Wilson (@timomouse) September 5, 2014
Deliberately inflammatory front page from The Sun? pic.twitter.com/Tvh9zI9c1M

— #CDFisyours/ Ben (@cardiffisyours) September 5, 2014
Fuck's sake. "'Muslim Convert' beheades woman in garden' says the Sun front page today. Because that's what the muslims do, folks. #racist

— George Want (@GeorgeEWant) September 5, 2014
Have to say, The Sun's front page tomorrow is very irresponsible. Last thing needed right now is more hysteria.

— Sedef (@SedefCastell) September 4, 2014
Another overreaction to The Sun front page as usual.

— Neil Irving (@NeilJIrving24) September 5, 2014
Pretty disgusting, reactionary front page of The Sun today. Stoking the flames...

— AmazingRugby (@AmazingRugby) September 5, 2014
I thought today's was bad,but tomorrow's front page of the sun is a disgrace.Scaremongering at its worst.Thing is many people will lap it up

— Andy Cooper (@CoopsLCFC) September 4, 2014
It's disgraceful "@HuffPostUK: 'Scaremongering at its worst': Sun's 'deliberately inflammatory' front page slammed http://t.co/unEmS9oCa0"

— Charlene White (@CharleneWhite) September 5, 2014
I urge everyone to report The Sun to the PCC for it's disgraceful front page today.

September 5, 2014
Shame on Sun for "Muslim convert beheads gran" p1 headline when there's no evidence of religious link, tenuous evidence he was even Muslim

— peterwalker99 (@peterwalker99) September 5, 2014
The Sun front page today running it's Islamaphobic propaganda machine. Disgusting to say the least. pic.twitter.com/1D7SndGnmX

— Bondok (@mamzbondok) September 5, 2014
@ublocks @Hunter1872 front page of the sun. sickening to say the least!

— Jay (@jayniealex79) September 4, 2014
@WikiGuido So desperate to get 'Muslim' and 'beheaded' in the splash. It's pathetic.

— Tom Wilson (@tomwilson23) September 5, 2014
@HuffPostUK shameful reporting. If it's fact let' label every criminal with their faith beforehand. "Christian paedophile jimmy saville.."

— Ayman (@AymanNasreldin) September 5, 2014
The Sun's Head Of PR, Dylan Sharpe, pointed out to the Huffington Post UK that other publications were now also reporting on the murder with similar headlines, while others voiced their support for the Sun's front page.
@TherealNihal @chmeredith I leave this here without comment http://t.co/UXAQObcBaw pic.twitter.com/S85UmhJowI

— Dylan Sharpe (@dylsharpe) September 5, 2014
Here's @TheSunNewspaper to @bbcasiannetwork 'However unpalatable, The Sun does not feel it should be obliged to censor pertinent details'

— Nihal A (@TherealNihal) September 5, 2014
Anybody have a problem with the Sun's front page? Fools if you do

— seymour butz (@Dudley_Castle) September 5, 2014
@WikiGuido It's relevant in this PC era of BS, exactly like Rotherham! Enough already! No-one needs this kind of diversity!

— Angie Lewis (@rockrapunzel) September 5, 2014
@suttonnick Will we wake up now?!

The enemy is already among us... #converts #islamism #trojanhorse @ABitOfBlossom

— Richard كافر| ن (@Seccie) September 4, 2014
Details have begun to emerge about the man arrested for the brutal beheading of a great grandmother in a suburban North London back garden.
The man, named by the Evening Standard as Nicholas Salvadore, 25, was an aspiring cage fighter given the nickname "fat Nick" because of his "huge frame."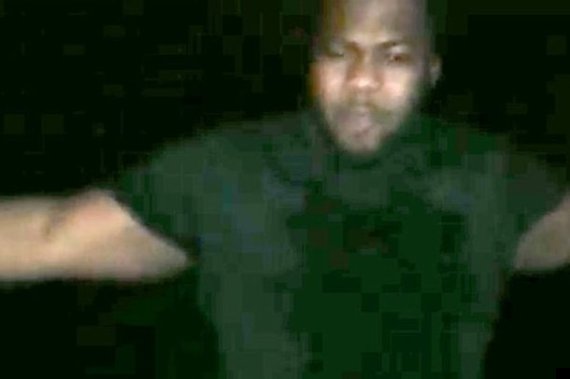 The alleged attacker Nicholas Salvadore
Horrified witnesses have described the moments surrounding the brutal slaying of the elderly woman.
An Edmonton resident has described how he saw a man brandishing a machete and shouting about cats.
The eyewitness, who did not want to be named, said he also saw a headless cat as he watched the drama from his window.
The man said: "There was a scream so I went to the windows and saw a guy with a machete with blood dripping from it.
"We saw a cat on the floor without a head.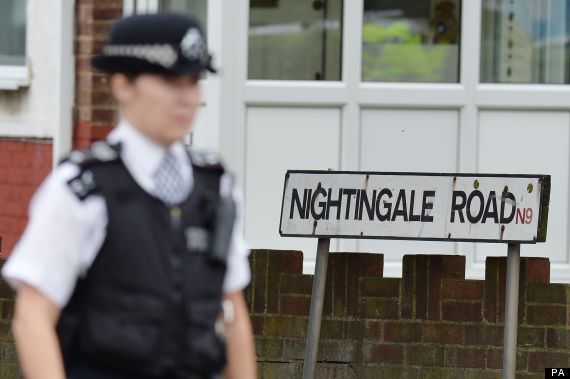 Police on Nightingale Road
TOP STORIES:
"He was standing in the garden and walking up and down shouting about cats. I don't know why he was looking for a cat."
The knifeman then appeared in the witness's garden and began swiping at plants, he said.
He went on: "He started cutting roses. We were just trying to call the police. You can't think anything in that situation.
"He asked our neighbour if he had seen a cat and the neighbour was afraid and walked inside."
At one point the man climbed on top of a garage, he said.
"He appeared in the alleyway and I saw him raising the machete," the man said.
"Then he came to a front door and nobody answered so he started to bash the windows." A woman has been beheaded in a back garden
A neighbour who knew the victim said she was "such a sweet lady" who still went to work every day in a nearby cafe.
The woman, who did not wish to be named, said: "I've lived here since 1987 and I've known her since then.
"Her husband died about five years ago. I think she came from Italy originally.
"I was speaking to her yesterday. She was weeding in the front garden, she loved her gardening.
"She was sitting having a rest. I said 'You've been doing such hard work, your flowers are beautiful'. She said 'I know'.
"I think maybe today she was in the back garden.
"She was such a sweet lady. She was slow getting around but she still went to work. I think really after her husband died that's what kept her going."