A man has appeared in court accused of beheading a grandmother with a machete in her back garden.
Nicholas Salvador, 25, was led into the glass-fronted dock with his hands cuffed behind his back, escorted by four uniformed police officers.
Salvador is alleged to have killed Palmira Silva, 82, in the garden of her home in Nightingale Road, Edmonton, on Thursday.
Jobless Salvador, of Gilda Avenue, Enfield, north London, is charged with murdering Mrs Silva and with assaulting a police officer, Pc Bernie Hamilton.
He was remanded in custody by District Judge Julian Newton and will appear at the Old Bailey on Tuesday.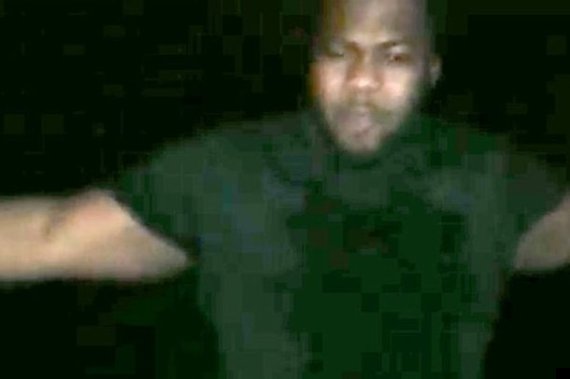 The alleged attacker Nicholas Salvadore
READ MORE: First Details Emerge On Man Suspected Of Beheading Widow
Salvadore was reportedly an aspiring cage fighter given the nickname "fat Nick" because of his "huge frame."
He had been taken to hospital and remained under police guard before being questioned by officers and charged late last night.
Police were forced to stage a dramatic evacuation operation to save neighbours during the incident, and an armed squad Tasered the suspect as he struggled against officers, leaving one with a broken wrist.
The house in the busy street where the Italian widow's body was found was the scene of a major police operation after officers were called to the scene initially to reports that a man had beheaded an animal.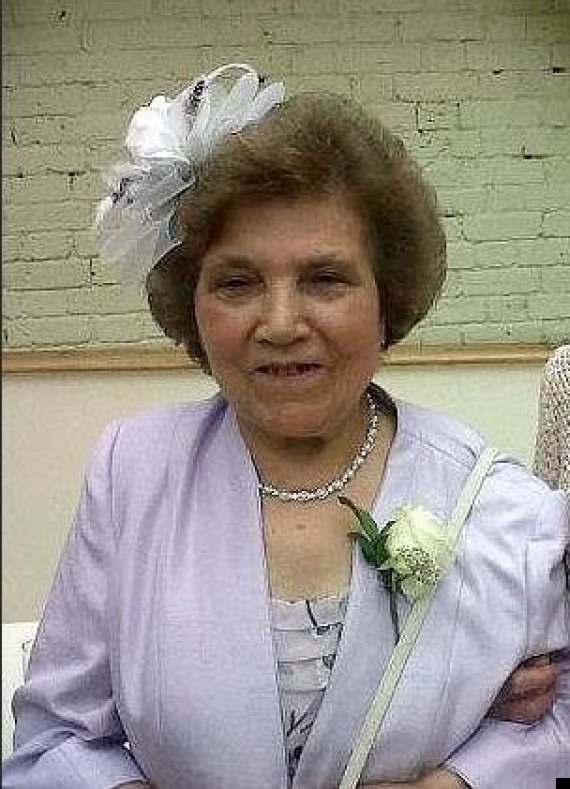 Victim Palmira Silva
Salvador allegedly murdered the elderly woman after going on the rampage through back gardens ranting about cats.
The Standard described how one witness heard him shouting "the cats have stolen my lighter" before decapitating a defenceless animal.
One witness, who did not want to be named, described the horrifying moment he saw a headless cat as he watched the drama from his window.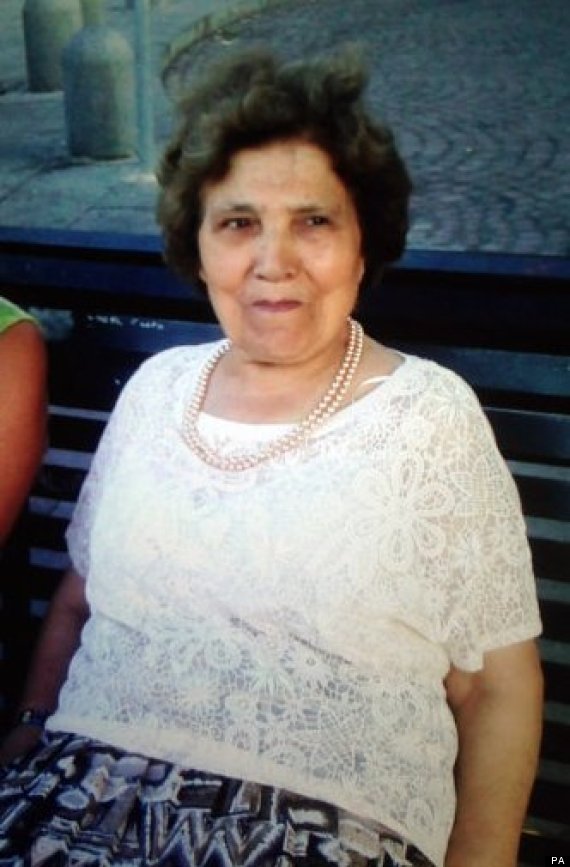 READ MORE: Horrified Witness Describes How London Beheading Suspect 'Was Shouting About Cats And Killed Animal'
The man said: "There was a scream so I went to the windows and saw a guy with a machete with blood dripping from it. We saw a cat on the floor without a head.
"He was standing in the garden and walking up and down shouting about cats."
Scotland Yard said that its officers distracted the man after he was seen going through back gardens in Nightingale Road to prevent him attacking anyone else, while they evacuated people from nearby homes.
Yesterday neighbours paid tribute to Ms Silva, describing her as a "very smiley lady" who was loved by the community.
According to reports, Mrs Silva moved to London from her native Italy with her husband Domenico six decades ago. They married and had a daughter, Celestina and a son, Rino, it is reported.
Silva's Cafe in Church Street, near Edmonton Green station which the pensioner ran, was shuttered up as local people tried to come to terms with the tragedy. An array of floral tributes has been left outside the family's restaurant.
TOP STORIES:
Ms Silva's daughter Celestina said the area in which her mother lived after moving from Italy with her husband decades ago had changed dramatically.
The 49-year-old told the Daily Mail: "She knew the area was changing but she was determined to stay. It seems such a dreadful, senseless waste."
She said the nature of her mother's death was "the most horrendous thing".
Metropolitan Police officers said shortly after the attack that there were no signs of a link to terrorism.
Yesterday a woman wept after delivering roses, which were accepted by an officer at the cordon.
"She (Ms Silva) was a lovely lady, she didn't have a bad bone in her body," said Sylvia Lewis, who declined to give her age.
"To get to 82 then have that happen, she didn't deserve that."