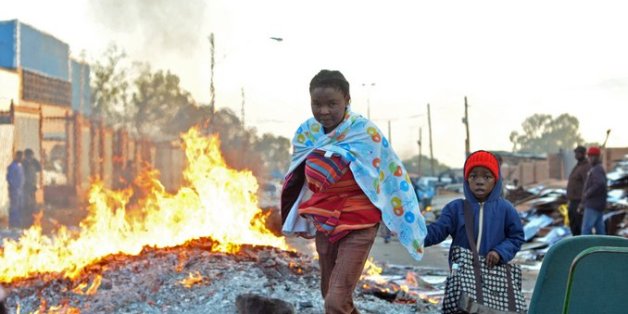 Gallo Images via Getty Images
Who hasn't cheered when school has been cancelled due to a smattering of snow, or inadequate heating or air conditioning?
And who hasn't moaned when their alarm goes off in the morning and whinged when their parents come to haul them out of bed?
These pictures however, show a very different perspective on school life. For many children, it is a privilege to go to school, and so they'll battle through hell and high waters to get there.