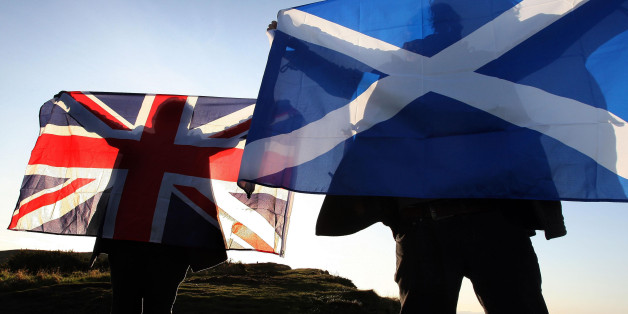 David Cheskin/PA Archive
A group of Scottish students have lost the chance to vote on whether their country stays part of the United Kingdom following an embarrassing "cock-up".
It is too late for 19 students at West Lothian College after a member of the Scottish Youth Parliament failed to add them to the electoral roll.
Jennifer Hood, the volunteer who had the responsibility of delivering the documents to the Lothian Joint Valuation Board, fell ill and so missed the deadline, the Scotsman reports. The person in charge of SYP volunteers has lost their job since the blunder.
Hood, apologised in an email to students, saying she was given the wrong deadline and added: "I feel really bad that this has happened.
A spokesman for SYP said: "We are very disappointed this isolated situation has taken place and we apologise to West Lothian College students affected."
A recent poll showed the fight is certainly going to be tight; research for the Sunday Times put the pro-independence campaign ahead by 51% to 49%.
The leader of the Better Together campaign said the poll was "a wake-up call to anyone who thought the referendum result was a foregone conclusion".
One of the students who had their vote taken away from them added: "Because this referendum is going to be so tight, those could have been the votes that decided whether we become independent."