The Amazon Fire Phone will be launching in the UK exclusively on O2 just months after the company unveiled the '3D' phone to the US market.
The phone has a release date of the 30 September 2014 and will be available on O2 either in 32GB or 64GB from prices starting at... nothing (on contract, of course).
Amazon's first phone features a 'Dynamic Perspective' display which uses cameras on the front of the screen to give the illusion that the screen is actually 3D.
Along with the screen the Fire phone comes with Firefly, a camera-based product recognition app which can identify anything from food to song lyrics and then direct you to the Amazon store.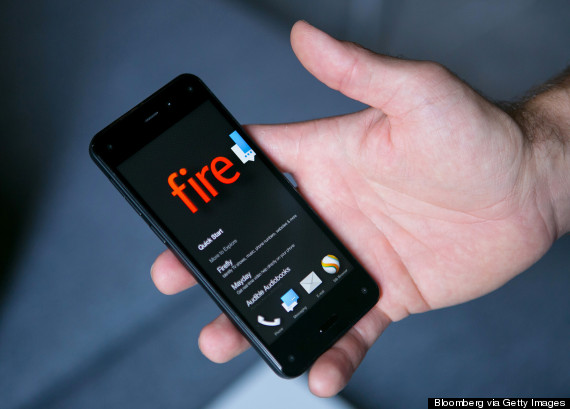 The Android-based smartphone will run on Amazon's own version of the Google operating system.
Amazon's first phone has received mixed reviews so far with some criticising the heavy focus on selling you products via Amazon while others believe the price is too high. Amazon have apparently since conceded that point, cutting the phone's US price down to just $0.99 in recent days to boost flagging sales.