A female television personality has told a court how she "froze" when veteran DJ Dave Lee Travis "squeezed" her breasts while she worked on the Mrs Merton show.
She said the former Radio 1 star approached her in the corridor of a television studio where she was smoking and commented on her "poor little lungs", before putting his hands on her chest.
The alleged victim told Travis's retrial at Southwark Crown Court in London that the alleged assault in the mid 1990s was "unbelievably weird" and she thought the former Top Of The Pops presenter, who was booked as a guest on the show, got a "sexual thrill" from the incident.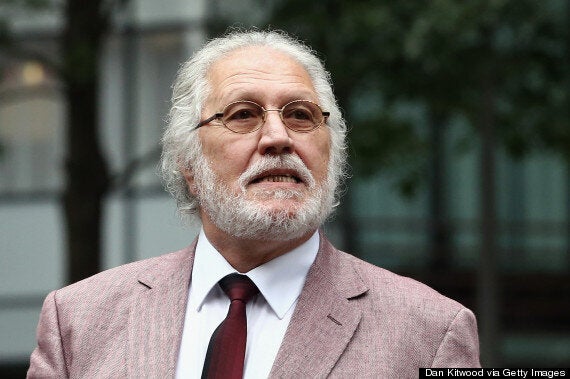 Dave Lee Travis arrives as Southwark Crown Court
The woman, who cannot be named, said: "I started smoking my cigarette and he came out of his dressing room over to me and said; 'Oh (name), you shouldn't be smoking. Think about your poor little lungs'.
"He started to touch the bottom of my ribcage. Without saying anything else, he slid his hand up to my breasts and then kind of left them there and started squeezing."
Asked by prosecutor Miranda Moore QC how she felt at the time, the woman replied: "Shocked. I couldn't believe what was happening.
"It was just unbelievably weird.
"I had not had any interaction with him. I didn't even know if he knew my name."
The woman, who was working as part of the production crew in Manchester, described the alleged assault as a "squeezing grope".
"I kind of froze," she said.
"I was standing there just looking up. I didn't know what to say. I was kind of pinned against the wall."
The woman, who gave evidence without a screen, in view of Travis in the dock, said he let go of her breasts after 10-15 seconds.
"I was just kind of looking up at him and thought 'he's not going to say anything'," she said. "I put my cigarette out and kind of backed away really."
She added: "I had a real adrenaline rush. He was massive. He was looming over me. When I got away....it was like a fight or flight feeling."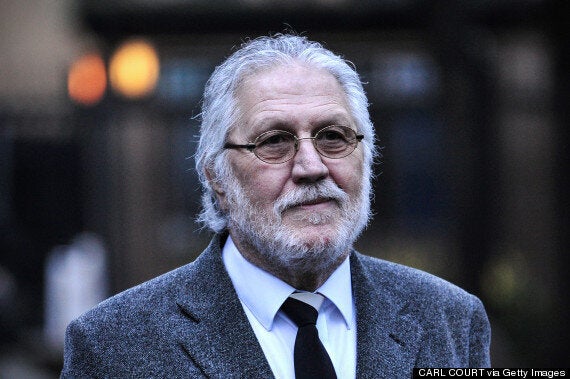 Former radio and TV presenter Dave Lee Travis
The alleged victim said Travis had an "intense" stare during the incident, which she reported to a senior producer.
She went on: "I said; 'Oh my God, Dave Lee Travis just touched my t***'."
She added: "It was absolutely the weirdest thing that happened in my life.
"It was definitely a deliberate attempt. He held on to my breasts for a long time. He was staring.
"I absolutely know he had some weird sexual thrill from this.
"I felt like I had been punched. It was that feeling of being violated."
The woman, who was in her early 20s at the time of the alleged incident, said she did not make an official complaint or contact police at the time because she was young and did not want to make a "fuss".
She told the court a colleague later told her that Travis was known as an "octopus" because "he's got hands that go everywhere".
The woman said she had spoken in public since about the alleged assault.
Stephen Vullo QC, defending Travis, told the court his client had "no recollection" of the alleged victim.
Travis, 69, who is charged under his real name of David Griffin, denies two counts of indecent assault and one count of sexual assault.
He is facing a retrial on two counts - one of indecent assault of a woman between November 1 1990 and January 31 1991, and another of sexual assault on a different woman between June 1 2008 and November 30 2008 - on which a jury was unable to reach verdicts at a trial earlier this year.
He has also pleaded not guilty to an additional count of indecent assault alleged to have taken place on January 17 1995.