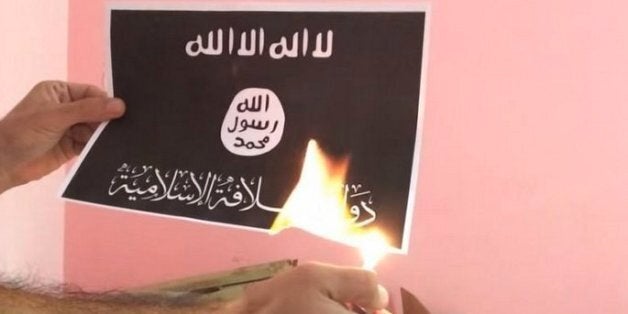 As Islamic State (IS) militants continue to wage their bloody war across Iraq and Syria, brave civilians used social media to show they were not afraid.
Extremists have reportedly kidnapped dozens of residents of a northern Iraq village after villagers burned one of their black flags, along with one of their bases.
As others picked up on the idea, more images and videos were posted online. And, just like the Ice Bucket Challenge, in which people nominate others to also partake in the task, this user nominated "the whole world " to take part.
But following the mass kidnapping, IS have demonstrated that they will retaliate brutally to any act of defiance.
Survivors have told how Islamic State militants are committing ethnic cleansing on a "historic scale" and threatened to wipe Iraq's ancient minorities off the map forever.
Amnesty said the fate of thousands of people is still unknown, but it was working to locate them. Several hundred women and children who were abducted from Kocho on August 15th are currently held in Tal Afar - halfway between the mountainous region of Sinjar and the city of Mosul. Lawyer Mirze Ezdin gave Amnesty the name of 45 female relatives he believed were being held by Isis.
Popular in the Community