A 19-year-old has fulfilled a dream and made Cornish myth a reality after becoming the UK's first professional mermaid.
Emily Keat, who studied textiles at college and lives in Wadebridge, tried out her hand made two-metre tail for the first time in August. The 19-year-old recently completed a foundation degree at Truro and Penwith College and made her very own silicone swim suit - which has proved a hit.
After a successful maiden voyage, Keat now makes a living as a mermaid by modelling and performing. Since becoming a mermaid Emily has already had several modelling jobs and children's parties, but is currently looking to expand her repertoire.
"I discovered mermaid performers around Christmas and loved the idea but never considered it was something I would get involved with," she told Western Morning News. "What I'd really love to get involved in is events for children and shows, as well as promoting aquariums and marine conservation."
Keat has followed in the footsteps of numerous mer-people fans, including Mermaid Melissa, a world-famous performer who has her own travelling tank show and aquatic company.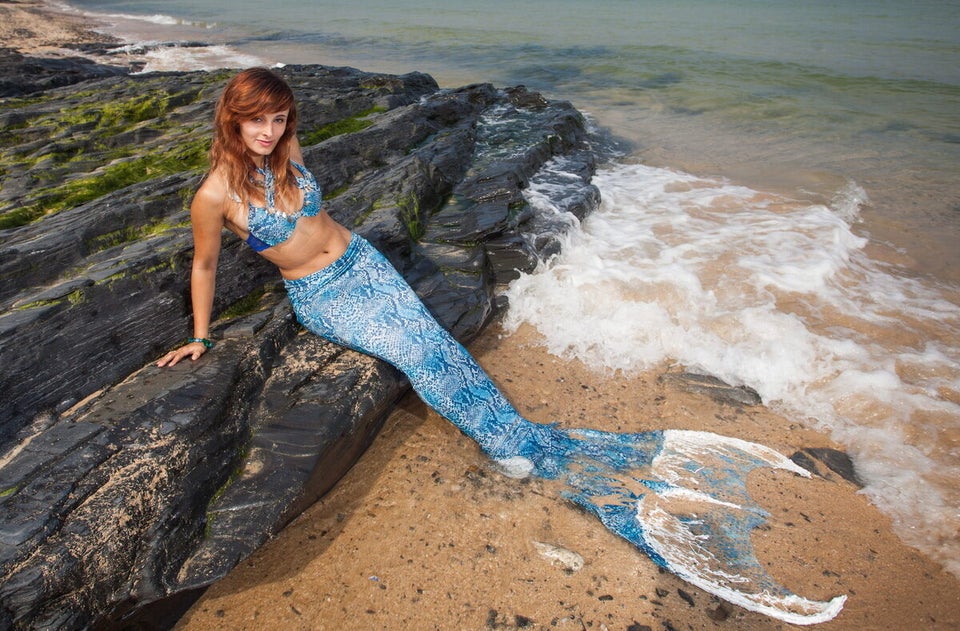 Emily the Mermaid
Since this article was published, another real-life mermaid Lily-Rose Sheppard has been in touch to say she has in fact been a professional mermaid performer since April 2012 - and so pre-dates Emily.