Danny Welbeck would not be an Arsenal player if manager Arsène Wenger had been in London on transfer deadline day, the Frenchman has said.
The 23-year-old striker signed for Arsenal from Manchester United in a £16 million deal on the final day of the window, while Wenger was in Rome for a charity game.
Wenger said on Thursday his initial preference had been to sign the player on loan and added: "If I had not travelled that day, Welbeck would not be here. I will explain that a bit later, but if I stayed at home, Welbeck would not be here today." He cryptically added: "I will tell you that story one day - but that is the truth."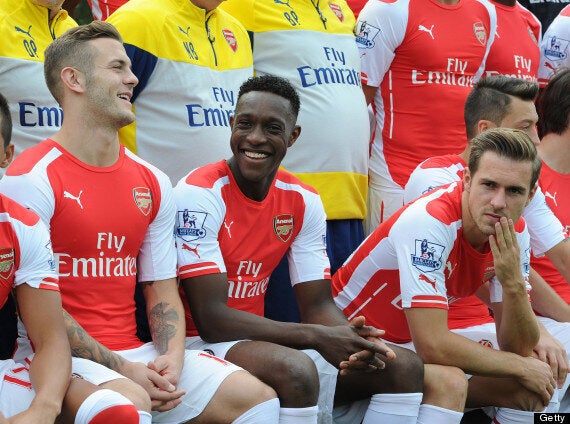 Welbeck joined Arsenal on transfer deadline day
Welbeck was using Arsenal's training base at London Colney in the build-up to England's friendly against Norway on deadline day, September 1.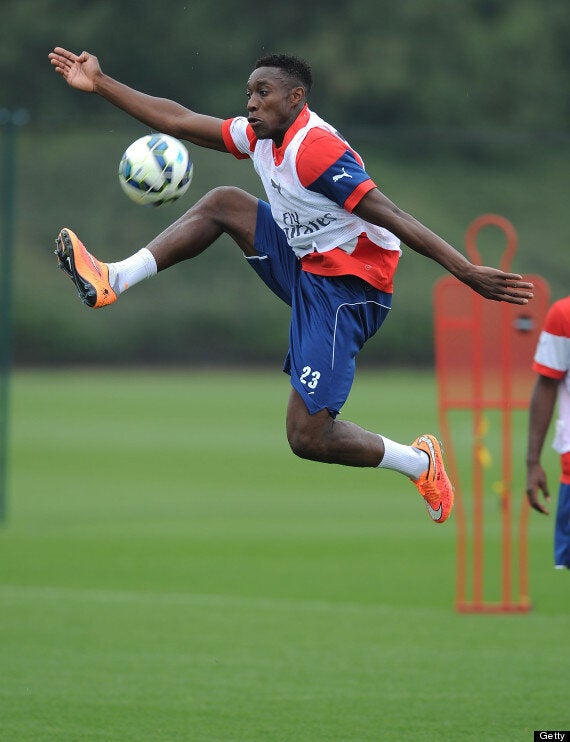 Welbeck scored once against City for United
During that time, Gunners captain Mikel Arteta and vice-captain Per Mertesacker learned of the 23-year-old's availability and urged the Arsenal hierarchy to make their own move.
When asked whether he would have preferred a loan deal for Welbeck, Wenger said: "With an option to buy, yes. When it was a permanent transfer, or loan with an option to buy, I was happy to take a permanent transfer.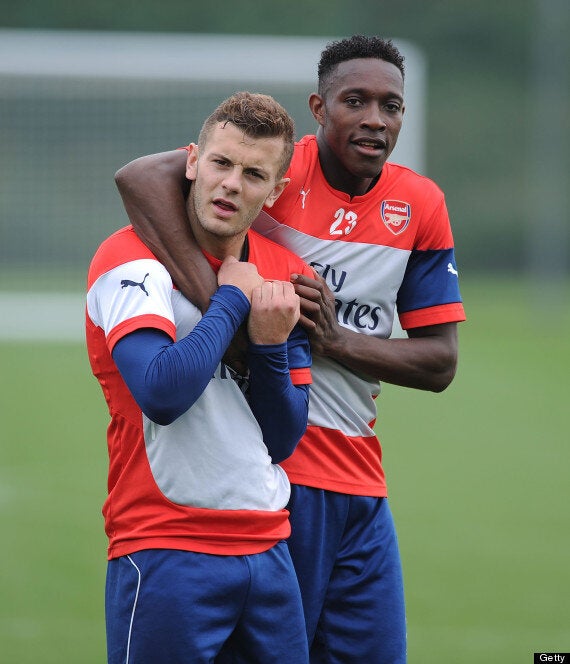 Welbeck gets to grips with new teammate Jack Wilshere
"At the start of the day the player was only available on loan, but after he became available to buy, I agreed.
"It was quick because it was on the last day of the transfer window and I had no hesitation to do it."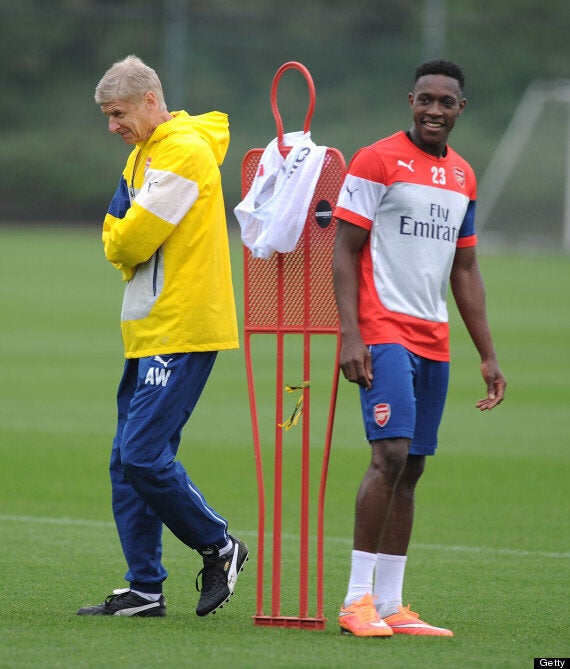 Wenger refused to confirm if Welbeck would start against City
Whatever his thoughts on the deal struck, Welbeck is very much part of Wenger's plans and the Frenchman is convinced the United academy graduate can go on to be a key player within the squad.
"He can first of all make himself a better player because I can help him," said Wenger. "Danny is a young boy, not 24 yet and let's not forget that some players who arrived here at the age of 23 made huge careers here, so I hope we can contribute and help him."
Popular in the Community