Gary Neville admits he is baffled by Manchester United's decision to sell Danny Welbeck for £16million to Premier League rivals Arsenal.
Welbeck joined the Gunners on transfer deadline day after falling behind Wayne Rooney, Robin van Persie, new arrival Radamel Falcao, as well as the 18-year-old James Wilson, in the United striker pecking order.
The 23-year-old striker scored both goals in England's 2-0 win against Switzerland in their opening Euro 2016 qualifier in Basle on Monday and Three Lions coach Neville has questioned the logic in letting him go to a rival for a supposedly small transfer fee.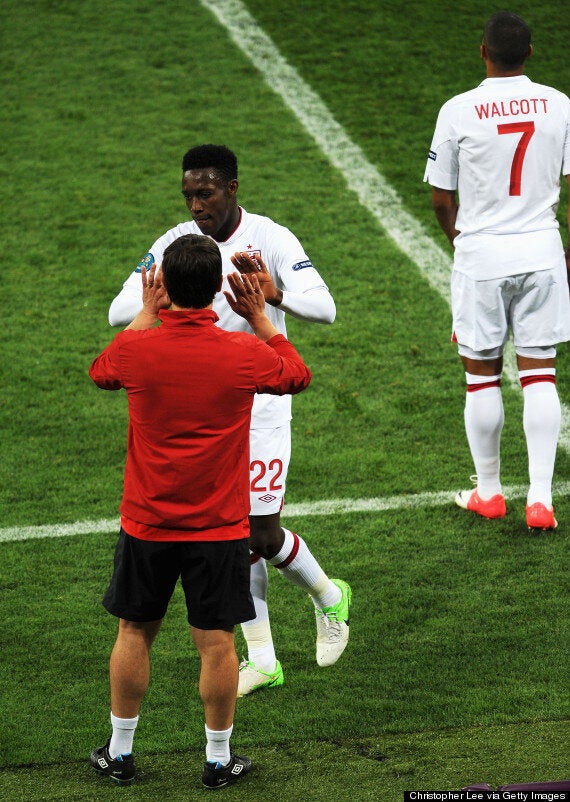 Neville has coached Welbeck with England for two years
"I can't work it out," Neville, who played 602 times for the Red Devils, told TalkSport. "After all the prices I've seen paid this summer, and obviously I've been working with him the last week, I'm thinking how is it just £16million?
"There's been right-backs and left-backs galore who have been bought for £15million this summer. How have they got him for £16million? I can't work it out to this day, it's a strange one. It really does feel strange that it's a centre-forward and actually it's helped out a competitor, someone who will be vying for those third and fourth places with United this season.
"I'm struggling to understand the logic behind the deal in two or three ways really."
Neville is the latest former United player to criticise the decision after Sir Alex Ferguson's first captain, Bryan Robson, admitted selling Welbeck "is the one move I would not have done".