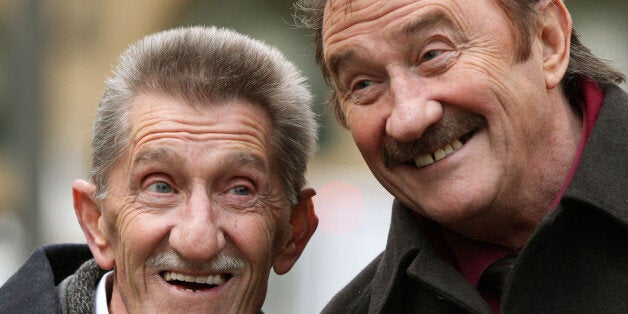 One of The Chuckle Brothers said it has been a "complete shock" to hear claims that DJ Dave Lee Travis had indecently assaulted a stagehand in a pantomime they all starred in.
The comedy duo - real names Paul and Barry Elliott - shared the bill alongside Travis in Aladdin in 1990 where the alleged incident is said to have happened, London's Southwark Crown Court heard.
Travis, 69, who is charged under his real name David Griffin, denies two counts of indecent assault and one of sexual assault.
Paul Elliott told the jury that he never heard claims that Travis had been inappropriate with anyone. He said: "Never at all, the first that I heard about it was in the newspapers and it was a complete shock."
He also dismissed suggestions that female staff had to be chaperoned and told not to go to Travis' room, saying: "Never saw anything like that. We were sharing the bill and we would have been told of anything that was going on."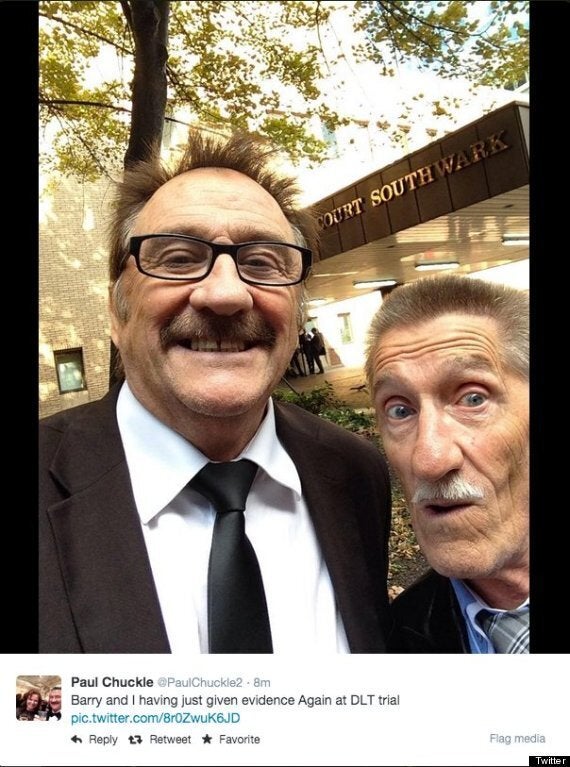 The brothers posted... then quickly deleted this tweet
One of Travis' alleged victims claims the former Radio 1 and Top of the Pops host was interrupted by the Chuckle Brothers during the alleged assault, the prosecution has claimed. Stephen Vullo QC defending asked if he had seen a stagehand come out of Travis' room.
He replied: "I certainly do not recall anything untoward from anyone coming out of his room. I never saw anything or had any suspicions."
Asked if there had been a policy for women not to go to Travis' room, Barry Elliott said: "No and if there had, it is something I would remember." He stated that Travis, who was playing the baddie Abanazar in the panto, "seemed to get on with everybody, we got on with him and he got on with everybody else". The Chuckle Brothers were appearing as the good policemen.
Travis is facing a retrial on two counts - one of indecent assault of a woman between November 1 1990 and January 31 1991, and another of sexual assault on a different woman between June 1 2008 and November 30 2008 - on which a jury was unable to reach verdicts at a trial earlier this year.
Travis, of Aylesbury, Buckinghamshire, has also pleaded not guilty to an additional count of indecent assault alleged to have taken place on January 17 1995.