The convict escaped with two other prisoners from a facility on Thursday evening, but was tracked by police helicopters. The trio reportedly escaped by scaling a fence during recreation time.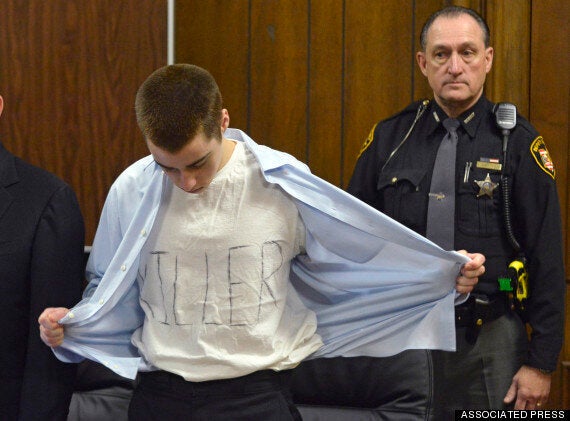 Lane unbuttons his shirt during sentencing
After pleading guilty in 2013 to shooting three high school students the previous year, Lane gained international notoriety for unbuttoning his shirt during sentencing to reveal the word 'killer" on his t-shirt.
He is currently serving three life sentences for the deaths of Daniel Parmertor and Demetrius Hewlin, both 16, and Russell King Jr, 17.
Popular in the Community