Aston Villa newcomer Tom Cleverley wants to "prove a few people wrong" as he begins a new chapter of his career following a sad exit from Manchester United.
Midfielder Cleverley joined Villa in a last-minute deadline day loan transfer just over a week ago following a difficult year at Old Trafford last season.
His departure was welcomed quite vocally by some United fans, but the some-time England midfielder is eager to silence his critics and eventually return to international football by impressing at Villa Park.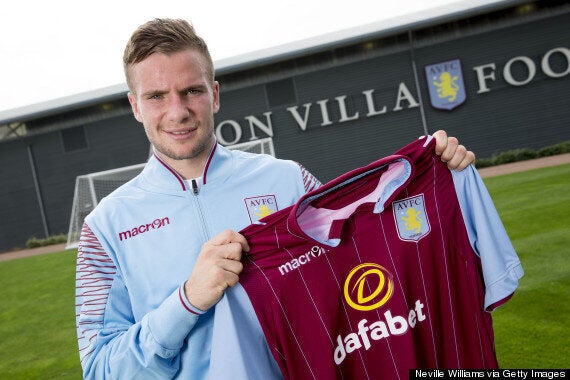 Cleverley has almost certainly played his last United game
"I'm motivated to prove a few people wrong," said the 25-year-old. "Hopefully that will also increase my performance levels too. First of all I've got to get into the team and hopefully play some part in a successful day at Liverpool on Saturday."
Cleverley has taken some stick on social media networks in recent weeks, not least during a Premier League question and answer session on Twitter.
But the former Bradford trainee is happy to shrug off such abuse.
I'm sure one season doesn't turn you into a bad player," he said. "That's football for you. The year before last I won the Barclays Premier League title and played 20-odd games, so it's swings and roundabouts.
"I probably wasn't the only player to get it last year and for as long as Manchester United aren't winning trophies, players will get criticised. I've still got a league title and 13 England caps. You don't turn into a bad player just because somebody says so on Twitter."
Cleverley has clear objectives in his mind, which he hopes to achieve by securing regular football under Villa boss Paul Lambert.
"Firstly, I've got to get into the team," he said. "Secondly, I've got to play well. Thirdly, I want to help get Aston Villa back up in the top half of the table where they belong.
"Then hopefully as a product of those three things I can get back into the England squad. That's exactly what Fabian Delph has done, so I want to follow in his footsteps."
Cleverley could make his debut in the claret and blue colours when Villa travel to Anfield to face Liverpool on Saturday.
Related