Being one of the most famous models in the world, the world's eyes are always on Cara Delevingne's wardrobe, particularly when she heads to a fashion event, although this time it's not her clothing that had people talking - but the sheer lack of it.
Cara stole the show at an event during London Fashion Week on Tuesday night, where she was spotted wearing an oversized velvet blazer… and apparently not a great deal else.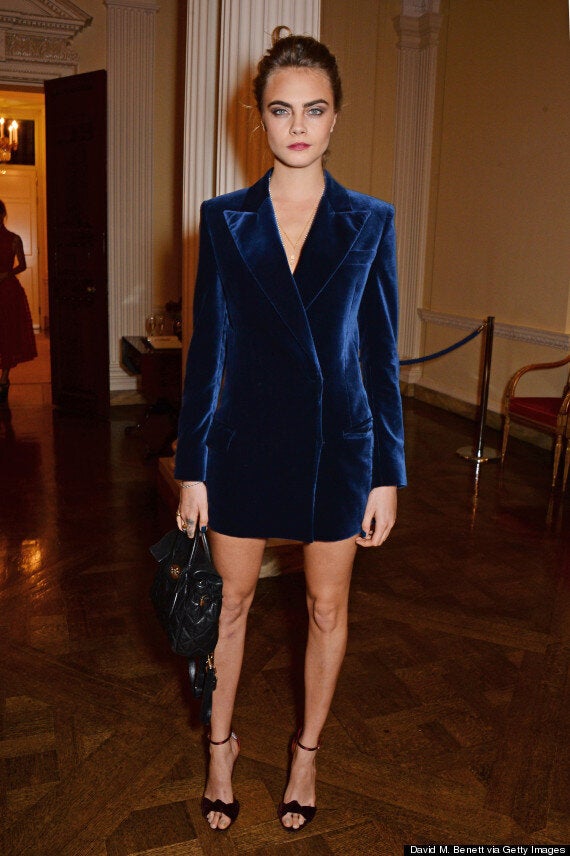 Cara Delevingne appears to have forgotten the bottom half of her outfit
She dressed up her outfit with a simple gold jewellery, a pair of high heel shoes and a Mulberry handbag - though whether or not she'd decided to wear any other clothes besides her blue blazer is pretty much anyone's guess.
Cara was photographed hanging out at the Vogue and J Crew party with her showbiz pals Suki Waterhouse, Clara Paget and Daisy Lowe.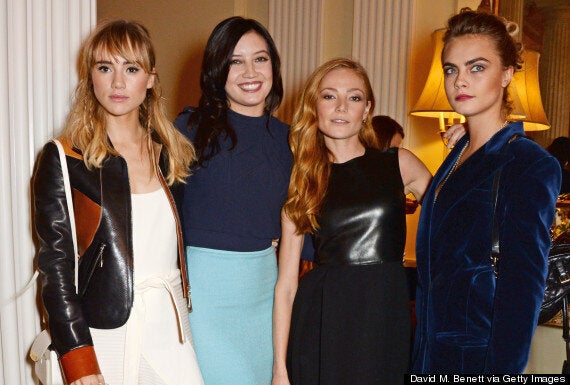 Cara and co. at London Fashion Week
However, she was dressed a lot more sensibly on Tuesday, where she was seen in a knitted top, which she matched with a long pencil skirt.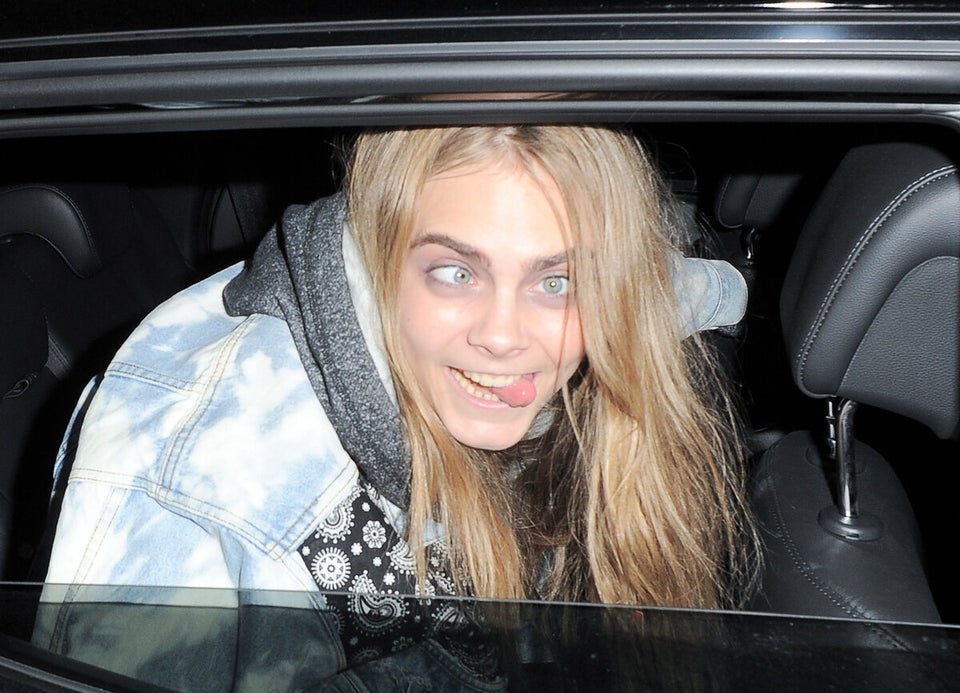 The Many Faces Of Cara Delevingne
Popular in the Community