Previously, when a woman's nipples have appeared in a fashion ad or on Instagram, the image has been swiftly banned by the powers that be.
But a for the first time, full-frontal images of women will appear in public in the UK without censoring - and for a very good cause.
To coincide with Breast Cancer Awareness Month, charity CoppaFeel! have created images shot by Rankin which show breasts in all their natural glory in order to raise awareness about the disease.
The digital posters will be displayed throughout UK shopping centres for the next six weeks and are each captioned: "When it comes to your boobs, there are hundreds of words you can use to describe them. So get coppin' and tell us #whatnormalfeelslike for you. Knowing #whatnormalfeelslike could save your life."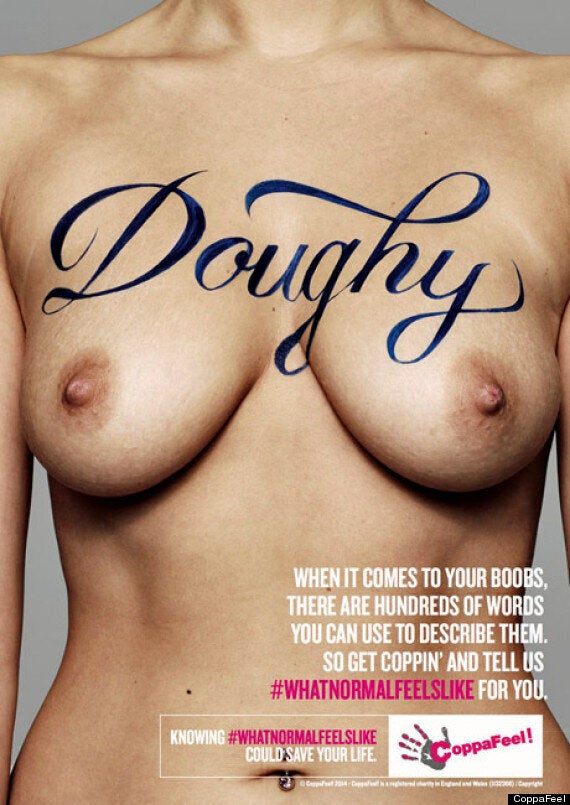 Currently, 5% of diagnosed breast cancer cases are already at stage four, with the disease being the second most commonly diagnosed cancer in women under 30 in the UK.
CoppaFeel! aims to eliminate late diagnosis of breast cancer by educating women on the symptoms. Part of this is encouraging women to recognise what their breasts look like when they're healthy, so they are more able to recognise early changes.
Recent research by the charity showed that women aged 18-30 struggle to find words to describe their breasts beyond "big" or "small".
The new adverts include words the bare-chested models use to describe their own boobs like "squidgy", "doughy," and "bobbly".
Kris Hallenga, who founded CoppaFeel! after being diagnosed with Breast Cancer at the age of 23, said: "We want to make it normal for girls to talk about their boobs.
"Society and the media think of breasts in a sexual way, but by creating this campaign we want to give boobs back to women and encourage them to think, and talk about them, in terms beyond size.
"The more normal it is to talk about boobs, the more likely women are to check themselves regularly and spot any changes early."
Check out more of the fabulous images below!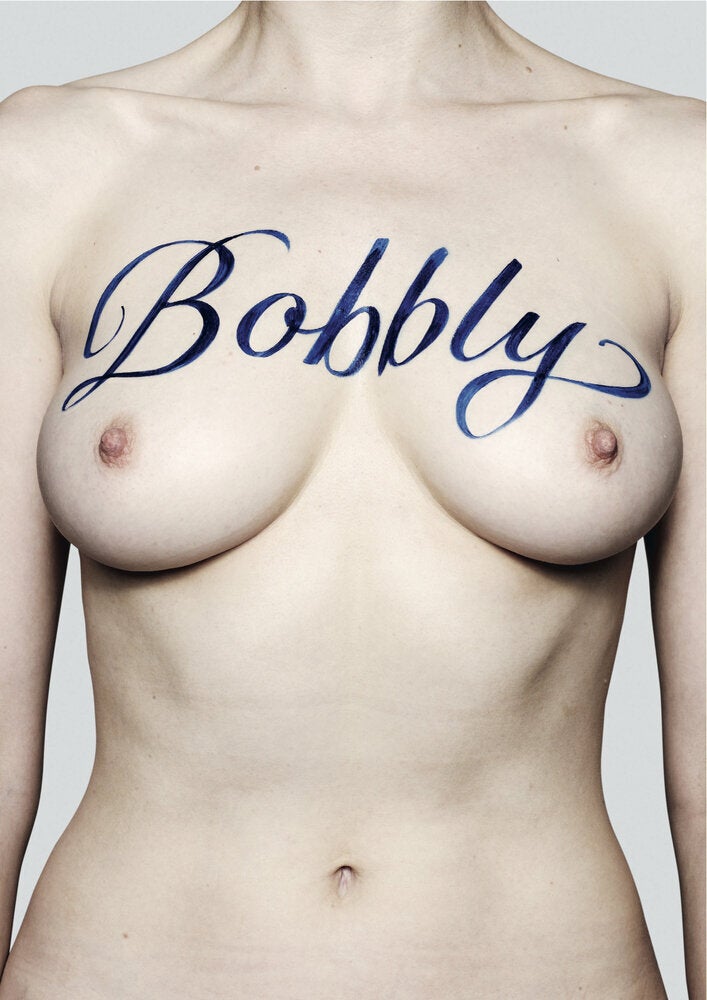 CoppaFeel! #whatnormalfeelslike
The posters will be displayed throughout October on digital screens in Westfield Shepherds Bush, Canary Wharf, Glasgow and Liverpool shopping centres.